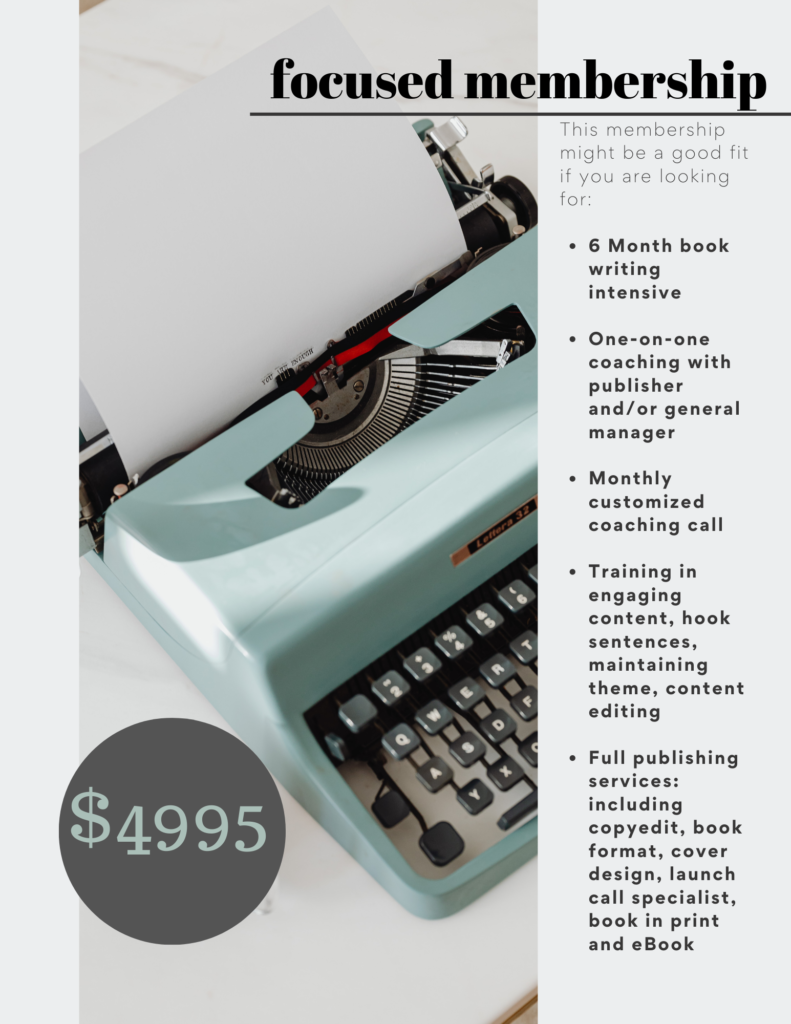 The focused membership plan is for authors who want one-on-one extensive coaching and guidance from our publisher and/or general manager. This is the first time United House Publishing presenting this opportunity. Due to the nature of this plan, there is an application process, as we are taking a limited number of authors at this time. The focused plan includes a full publishing contract and services, with extra help from our founder and CEO.
This is unique from our other membership plans, as this is an accelerated track and includes goals and a comprehensive timeline. Authors who choose to participate in the focused plan need the ability to focus on their project and be willing to meet goals within a timely manner. Focused plan includes access to our online author community for extra support, and they will release a physical copy and Kindle version of their book, and have assistance with launching their book. We take the author from concept all the way through completion.
Authors must have their book manuscript complete or partially finished (including an outline, tentative title, and a minimum of 3 chapters written) to apply. If your manuscript meets these requirements, you can apply: HERE or contact us for more info: HERE.