THE AWESOME ONE signed copy
$16.99
Purchase: THE AWESOME ONE and hand-stamped bracelet bundle, while supplies last!
About THE AWESOME ONE:
After deciding she was no longer satisfied with life as usual, Amber embarked on a journey to really get to know the Creator of the universe. What happened next would change her forever. Now, she is inviting you on an adventure to discover who the Awesome One is, so you too may unearth who you truly are and live the life you were always meant to.
When reading THE AWESOME ONE you will:
·       Find the true source of love, identity, and life needed to be unshakeable
·       Learn how to relate to God as Father, Savior, and Spirit
·       Discover what you were made for and the key to being bold in your faith
If He is the God of all—the most powerful, interesting, and magnificent being in the universe—then our walk with Him should be nothing short of amazing. Knowing God isn't just for the religious elite, it is for every person on the planet. As we press on to know God the Father, God the Son, and God the Holy Spirit, we are lit ablaze with fresh power to impact our life and the world. After reading THE AWESOME ONE, Christian living will be changed forever, never to be boring again!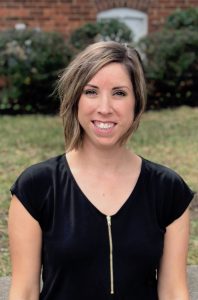 AMBER OLAFSSON is a wife, mama, author, and publisher. She owns UNITED HOUSE Publishing, is on mission to tell people how much God loves them, and has a passion to help others write their stories. When she is not sipping coffee and reading a good book, she enjoys traveling, making memories with her family, and spending time at the feet of Jesus. You can get to know Amber more on Instagram @amber.olafsson
Available on backorder