Amber Olafsson – Founder and Publisher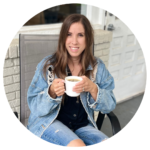 Amber is a wife, mother, Kingdom entrepreneur, author, and speaker who has a passion to see people experience the full freedom found in Jesus and has a passion to bring unity to the body of Christ. She is the owner of United House Publishing, and together with her husband co-founded United House Ministries and own Allegiance Coffee. They live with their three world-changing kiddos in the Charlotte, NC area. When she is not relaxing on the back patio with a good book and a hot cup of coffee, she enjoys writing, helping others tell their stories, making memories with her family, and spending time with Jesus. Check out her latest book: I'll Say Yes and to learn more about her day-to-day life follow her on Instagram @amberolafsson
Jessica Russell – General Manager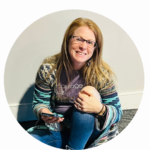 Jessica is a wife of 18 years, homeschooling mom to 4 boys, part-time bookkeeper for Marketing Image and other clients. As the General Manager for UHP, she gets to spend her days doing some of her favorite things… reading and helping others share the love of Jesus. When she's not doing endless laundry, helping solve algebra problems, or enjoying her boys' soccer games, you can probably find her taking a nap or reading a book. 
Stephanie DeSerio- Project Manager / Proof Reader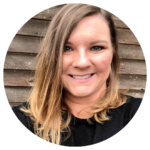 Stephanie is a former flight attendant who was happy to hang up her wings and step into her roles as a wife, mom, and now proofreader and Project Manager for UHP. Stephanie earned her B.A. in English and Psychology from Southern Wesleyan University. After living in Nashville, TN and South Carolina, she has made it back to the country in her small hometown of Mt. Pleasant, NC. Stephanie homeschools her son Atticus, leads the children's ministry at her church and is co-teacher for her Sunday School class.  She loves spending her time outside gardening and learning the basics of homesteading. On a rainy day you can find her snuggled up with coffee, a book and her mini goldendoodle, Scout, or creating something new in her craft room. She's passionate about digging into God's word and sharing His truth with other women and children.
Sharla Hallett – Editor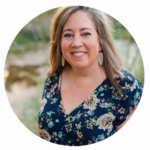 Sharla is a wife to Ted and mother to two beautiful adopted children. Formally an elementary teacher for twenty – three years, Sharla enjoys her new role as a wife and stay-at-home mom. When not taking care of her family, Sharla spends her time writing blog posts, devotionals, and now a book! Sharla has a passion for people to understand and connect with their true identity in Christ. A Texas girl through and through, Sharla also enjoys time at the beach, lake, or pool with plenty of Mexican food. You can also find her doting on her fur babies. 
Corrine Watson –  Content Editor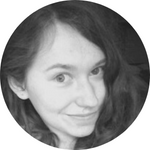 Corrine is a freelance writer and editor based in Charlotte, NC and is a Reviews Editor for West Trade Review.  Her work has appeared in Wretched Creations, the Southern Review of Books, and F(r)iction. She is a moderately crazy cat lady, writer, and editor. She studied English Literature and Creative Writing at Queens University where she developed a love for editing and literary theory and analysis. In her spare time, Corrine is an avid reader of weird fiction, and enjoys learning new art skills. Corrine also serves on the production team at Elevation Church as a lighting technician, where she is able to shine a light on the work God is doing through others.
Sydney Wilson – Content Editor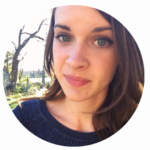 Sydney lives in southern Indiana with her husband, Garrett, and their two children, Elias and Piper. Along with serving as a Content Editor for UHP, she is also the Discipleship Ministries Coordinator at her church, where she helps people find new ways to glorify God through volunteering. She and her husband also lead the young adult and college ministry and are blessed to minister to students from their alma mater, Hanover College. In her free time, she enjoys reading, taking many trips to the library, writing fiction and poetry, trying new recipes, spending time outdoors with her kids, and gathering around the table with family and friends.
Loren Burris – Content Editing Director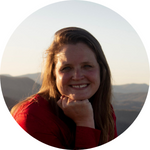 Loren is a wife of 15 years to Josh. Mom to two, Jael & Jonathan. Founder of the Hive Collective, specializing in creating spaces and experiences to be human again. Loves to lead teams, build processes and systems, get lost in the woods, swim in waterfalls, and love people where they are.
Elizabeth Hughes – Author Coach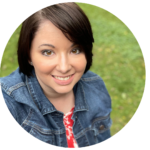 Elizabeth loves Jesus and her family. She is a graduate of Grace Bible College with a Bachelor's degree in Leadership & Ministry. She loves working as an Author Coach and Online Content Director for UHP in bringing kingdom messages to life. Elizabeth loves going to the beach and soaking up the sun in her hometown in Michigan. She is thrilled to volunteer with youth ministries within her community and playing volleyball among friends. You can always find her curled up in a comfy chair with a cup of strong coffee writing and blogging about connecting with Jesus. She has a spiritual fire to speak encouragement and is excited to help women break free from insecurity to live free.  As a believer she enjoys helping women know who they are in Christ by believing the promises of God which you will be able to read about in her debut book that is coming out soon. She loves to illuminate Jesus on her blog at:  Illuminated & Lit Up.
Ashley Ferris – Author Coach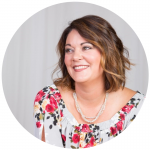 Ashley Ferris is a wife and mom to three kids in the thick of growing up. She is living a life obsessed with learning to embrace the wild process of becoming holy. She is the author of The Fabulous Journey, and is passionate about leading women to their truest identity in Christ. You can find more about the adventures God has invited her into, both challenging and encouraging, by tuning into her podcast: Embracing the Wild with Ashley Ferris. On Facebook at  facebook.com/embracingthewild. Or on Instagram @embracingthewild
Taylor Phillips – Author Coach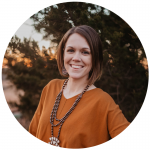 Taylor is a wife, dog mom, and author. She is wildly passionate about helping people restructure their lives, understand the fullness of their identity in Christ, and walk through the hard places with hope in Christ. She's passionate about mental health and embracing the journey of healing. In this season of life, she assists college students in finding a career in which they best express their God-given talents and adjust to the college life. She's the author of Training Ground: From Anointing to Appointing. 
Michael Steward – Author Coach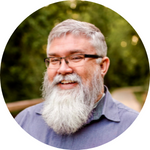 Michael is an ordained pastor and him and his wife, Kirstin have been married for 28 years and have four children, Kaleigh, Jakob, Alec, and Benjamin. Both Michael and Kirstin started their stories just outside of the Windy City of Chicago, but grew up and met in the sunshine state of Florida. Following in the footsteps of Dr. Billy Graham, Michael attended Trinity Bible College in Florida and went on to continue his studies at Liberty University. It was during an internship while at Trinity that the Lord pressed upon Michael's heart a sincere passion for reaching children and their families for Christ. A few simple weeks volunteering in the children's ministry and he was hooked! Michael has been in children's ministry for over twenty years now, serving in churches in Florida, Georgia, Texas, North Carolina, and Virginia. In his spare time, Michael enjoys watching cars make continuous left-hand turns in the NASCAR series, and catching flicks at the theater. He is also an avid reader and loves to do so while munching on brownies.
Keagan Hayden – Author Coach

Keagan Hayden is a coach's wife, mom of two wild ones, and Bible-teacher. With a Bachelor of Arts in Communication Education, she is a former teacher and cheer coach in tiny town Texas where most Friday nights you can find her under stadium lights or in a gym. She is on a mission to see women set free as they discover the truth about their identity in Christ and discover real, practical ways the Gospel transforms lives. She's working to earn a Master of Arts in Christian Leadership and is still trying to figure out how to create a balanced diet of chocolate, spaghetti, and Dr. Pepper. She is the author of The Struggle Is Real.
Erin Shaw – Editor in Chief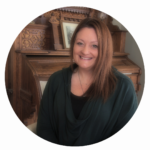 Erin is a mother of two and English Language Arts teacher in Clarkston, Michigan. She is a cheerleader in life for the over 3,000 students she has taught so far in her teaching career. She loves to hear their goals and passions and watch them chase them. She has a B.A. in English and History from the University of Michigan and a Master's in Counseling from Oakland University. She has extensive training in teaching analytical & creative writing for students in Advanced Placement and Pre-International Baccalaureate high school programs and has worked on curriculum development teams for the State of Michigan, which is where she nurtured a love for helping students find their voice in writing and speaking. When she's not working, she is a busy youth football mom, soccer mom, and choir mom. On a perfect day, you can also find her hiding under a blanket, reading a book with slippers on her feet and tea in her hand.
Daytona Erkan – United House Kids director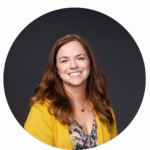 Daytona is wife, mama, pastor, illustrator, and lover of UHP children's books!  Growing up an ARMY brat, she moved frequently and is still is excited for any chance to travel. She has a degree in Philosophy and has served in ministry for several years. When not helping with children's books or serving at church, she is an illustrator for UHP, loves to paint with her daughter, and hang out with her husband. Daytona is passionate about being in God's word, reaching His people, and helping children's book authors having their stories come to life.
Talitha McGuiness-
Graphic Designer/ Content Writer/ Editor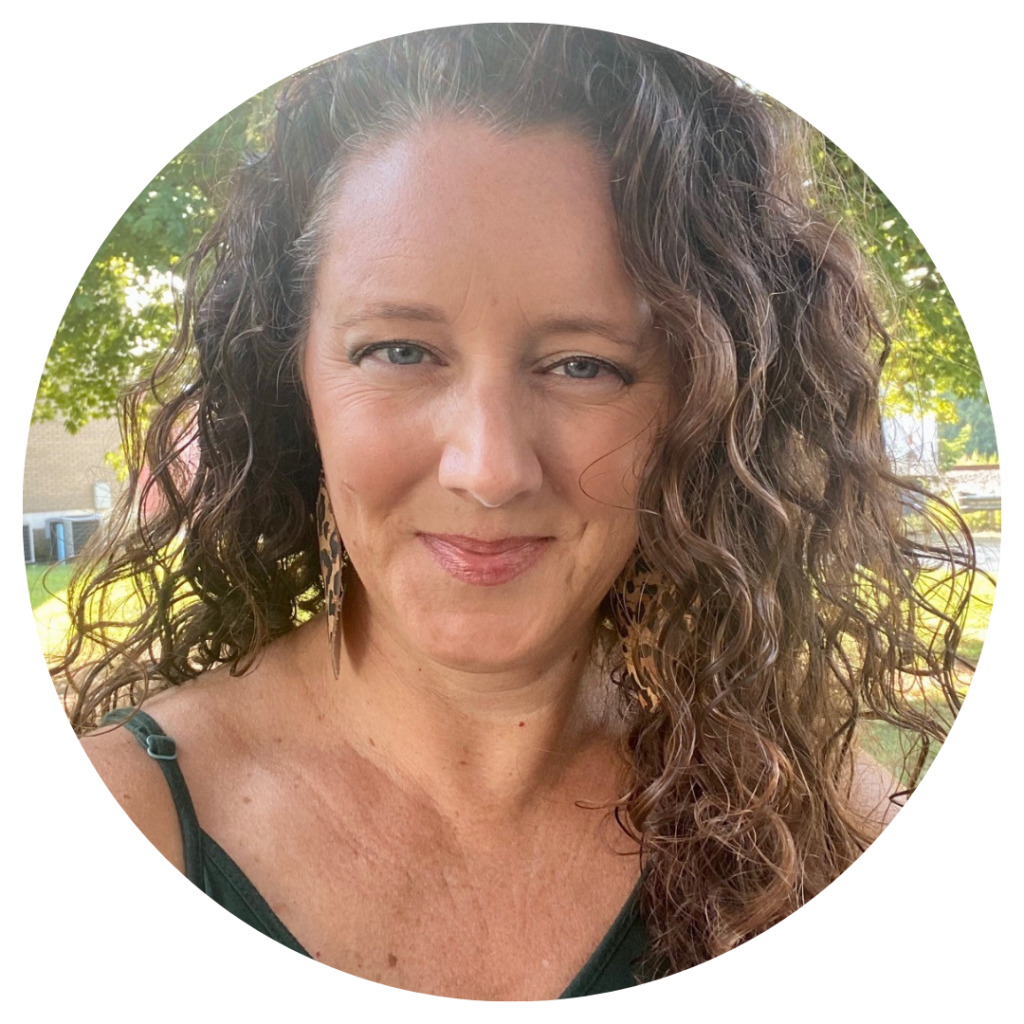 Talitha is constantly in motion, being a mom of four kids always headed in different directions, a business owner of just a handful of companies, and wife of 22 years to her college sweetheart, Lee. Among her businesses, she is a freelance graphic designer, content writer and editor, and loves to plan parties and events that bring people together. She is also co-owner of Magnolia Grove, a spa and wellness collective that serves as a safe haven for rest and respite, in her hometown of China Grove, NC. She is learning to understand the importance of her quiet time with God and to rely on God's promises and faithfulness, especially when her faith doesn't seem strong enough. Her love language is travel and she can't wait to plan her next trip!
Susan Parker – Contributing editor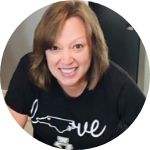 Susan is a Concord, NC, native and lifelong "PK" (Preacher's Kid). She attended Appalachian State, UNC-Greensboro, and Liberty University for her Bachelor's and Master's Degrees in English and Education. She has had gratifying careers as both a high school English teacher and coach and a collegiate and professional volleyball coach. Married, with three beautiful children, she's found that enveloping her family in a happy, godly atmosphere is her veritable life's calling and passion. Her love for the Lord and the written word make Susan proud to be a member of the UNH team and to contribute to the pursuit of its mission.
Kristin Zalaquett – Electronic book Formatter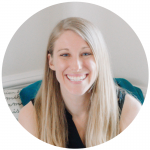 Kristin is a wife to Max and mom to Coconut… her cat. She is originally from a small town in Ohio but God called her to move to Charlotte several years ago to be a part of Elevation Church. She and her husband coordinate the 1st through 5th grade ministry and get to teach kids every week about Jesus and what it looks like to live that out. She loves to organize and workout, reading, and anything pumpkin flavored.