Amber Olafsson – Founder and Publisher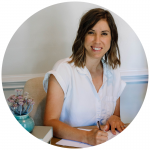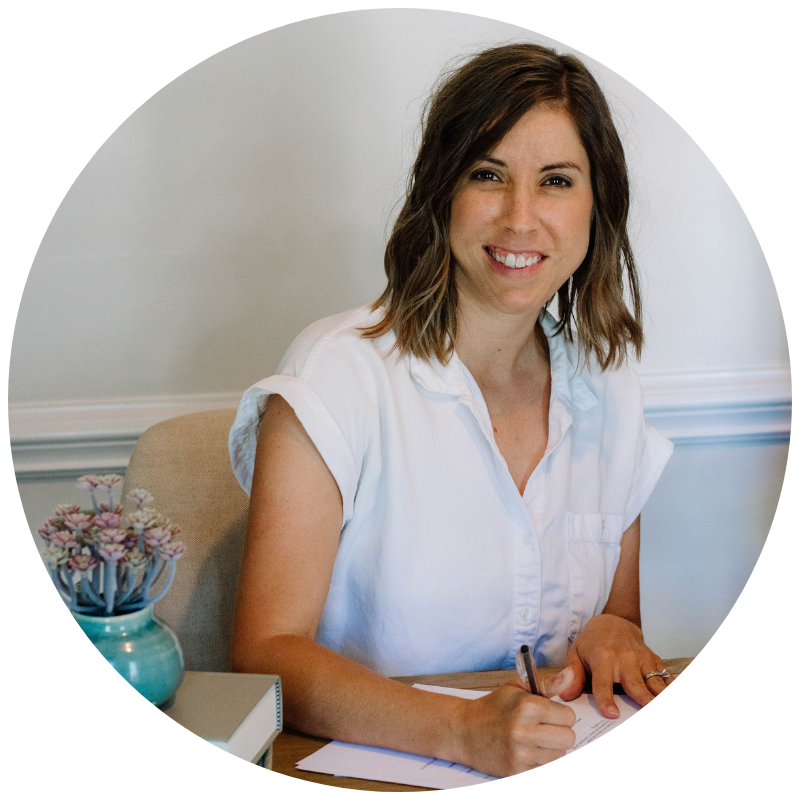 Amber is a wife, mother, and author who has a passion to see people connect with God and watch them step into their destiny as their world collides with His. She and her husband co-founded United House Ministries and are the owners of Allegiance Coffee. They live with their three energetic kiddos in the Charlotte, NC area. When she is not relaxing on the back patio with a good book and a hot cup of coffee, she enjoys writing, helping others tell their stories, making memories with her family, and spending time with Jesus. Check out her latest book: THE AWESOME ONE, and to learn more about her day-to-day life follow her on Instagram @amberolafsson 
Kristin Zalaquett – Administrative Assistant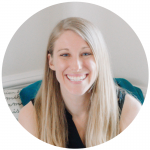 Kristin is a wife to Max and mom to Coconut… her cat. She is originally from a small town in Ohio but God called her to move to Charlotte several years ago to be a part of Elevation Church. She and her husband coordinate the 1st through 5th grade ministry and get to teach kids every week about Jesus and what it looks like to live that out. She loves to organize and workout, reading, and anything pumpkin flavored. 
Jessica Russell – Project Manager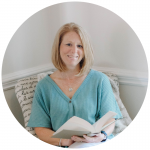 Caitlyn Spencer – Content Editing Director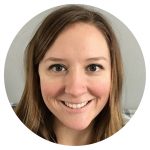 Caitlyn is a wife, mother to her fur-babies, avid reader, and outdoor enthusiast. She earned a B.A. in Student Ministry from Ozark Christian College, where she spent four years editing papers for her dorm mates. Originally from Albuquerque, NM, she relocated to Michigan with her husband in 2016. On sunny days you will find her outside with her dog, and on rainy days inside with a book. She serves on the worship team at City Light Church where she finds no greater joy than leading God's people into an encounter with Him.
Corrine Watson –  Content Editor
Corrine is a moderately crazy cat lady, writer, and editor based in Charlotte, North Carolina. She studied English Literature and Creative Writing at Queens University where she developed a love for editing and literary theory and analysis. In her spare time, Corrine is an avid reader of weird fiction, and enjoys learning new art skills. Corrine also serves on the production team at Elevation Church as a lighting technician, where she is able to shine a light on the work God is doing through others.
Megan Konzelman –  Content editor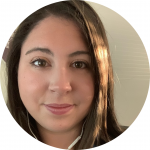 Megan is a quirky, wannabe farmer living in Idaho. She loves Jesus, she loves words, and she loves her family. She finds revision and editing so enjoyable because it is a puzzle to be solved – how best to put together the pieces to say something important. One thing she looks at with every piece is "What is the author's point, and how can we drive that home?" Megan works for a local hospital as part of their business office, but book revision has always been her dream. She feels blessed that God brought her to UHP! She hopes to continue freelance revision and her dream is that this will allow her to one day homestead. For now, you can find her in her back yard tending to her little garden and flock of ten chickens.
Jessica Bishop –  Author Coach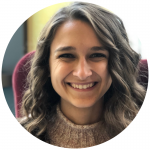 Jessica L. Bishop is a passionate young woman who is head over heels in love with Jesus. At Olivet Nazarene University she is currently pursing a bachelor's degree in dietetics and a double minor in biology and chemistry. She is on the women's reserve soccer team at her university, and it was her experience in athletics that lead to the publication of her first book COLLISION in July 2018. She spends her free time investing in her ever-growing list of hobbies which includes: knitting, beading, going on adventures, playing the violin, writing, reading, speaking, and running. 
Chris Williams –  Author Coach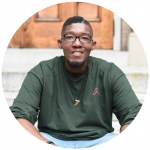 Chris is a friend to all and a gatherer of people. He resides in Charlotte, NC by way of New York City. Chris loves music, sports, Jeeps, food, and all things Star Wars, Marvel, and Avengers. While serving in many different volunteer roles in the Church over the last decade his favorite is being a small group leader. This roll has allowed him to witness to others and encourage them as they become the version of themselves, all while also find place where they belong. 
Ashley Ferris – Author Coach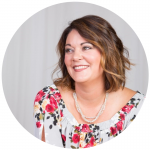 Ashley Ferris is a wife and mom to three kids in the thick of growing up. She is living a life obsessed with learning to embrace the wild process of becoming holy. She is the co-founder of Move into More Ministries and is passionate about leading women to their truest identity in Christ. You can find more about the adventures God has invited her into, both challenging and encouraging, on her blog: facebook.com/embracingthewild  IG: @embracingthewild ashleyferris.com.
Taylor Phillips – Author Coach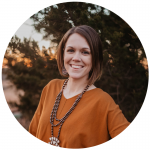 Taylor Phillips is a Jesus lover, wife, stay-at-home dog mom, and writer. She is wildly passionate about helping people restructure their life, whether that be in business, ministry, or in their personal lives. She loves helping people discover who they are in Christ and living in the fullness of that identity with boldness and excellence. When she's not writing, she pretends she's a gourmet chef by living vicariously through competitors on Chopped. 
Matt Russell – Interior & Exterior Designer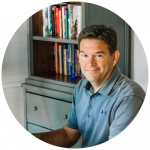 Erin Shaw – Editor in Chief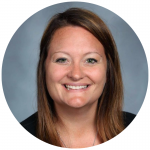 Erin is a mother of two and English Language Arts teacher in Clarkston, Michigan. She is a cheerleader in life for the over 3,000 students she has taught so far in her teaching career. She loves to hear their goals and passions and watch them chase them. She has a B.A. in English and History from the University of Michigan and a Master's in Counseling from Oakland University. She has extensive training in teaching analytical & creative writing for students in Advanced Placement and Pre-International Baccalaureate high school programs and has worked on curriculum development teams for the State of Michigan, which is where she nurtured a love for helping students find their voice in writing and speaking. When she's not working, she is a busy youth football mom, soccer mom, and choir mom. On a perfect day, you can also find her hiding under a blanket, reading a book with slippers on her feet and tea in her hand.
Maria Sivils – United House Kids director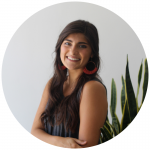 Maria is a wife, writer, and all-things-British enthusiast. Originally from Birmingham, Alabama, she studied Literature in Mississippi before moving to Greenville, South Carolina with her husband. Now very happily employed at a local independent book store, Maria spends her free time writing, running, practicing yoga, finding new recipes to try, and watching Downton Abbey reruns. Maria is passionate about the ways words are written. She believes in creating with the Creator, mirroring His process, and showing the world that the best stories start with the original Author. You can read her writing and learn more at www.masivils.com.
Taylor Petska – Content editor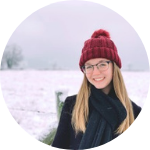 Taylor is an avid reader, coffee drinker, and writer. She loves Jesus, her family and friends, and how powerful and life-giving words can be. At the University of Missouri, she is currently pursuing a bachelor's degree in English with an emphasis in creative writing and a bachelor's degree in music performance. She feels blessed to be a part of the UHP team and to have the opportunity to read and revise life-giving books. When she isn't reading, writing, or playing music, you can find her spending time outside gardening and exploring. After college, she hopes to continue to work in publishing and eventually write a book! She shares about her love for Jesus on her blog: taylorblayse.com and her IG: @taylorblayse
Susan Parker – Contributing editor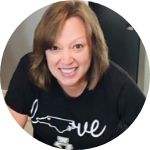 Susan is a Concord, NC, native and lifelong "PK" (Preacher's Kid).  She attended Appalachian State, UNC-Greensboro, and Liberty University for her Bachelor's and Master's Degrees in English and Education. She has had gratifying careers as both a high school English teacher and coach and a collegiate and professional volleyball coach. As if her life weren't full enough, she married in her late 30's and now has 3 beautiful children, ages 9, 6, and 4. She's found that enveloping her family in a happy, godly atmosphere is her veritable life's passion and calling. Her love for the Lord and the written word make Susan excited to join the UNH team and to contribute to the pursuit of its mission.
Savannah Price – Author Coach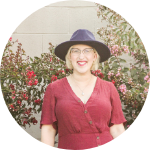 Savannah is a dog mom to Buddy and Harry, and is based out of Knoxville, TN where she works as a Residential and Commercial Realtor, attends graduate school at Covenant Theological Seminary, and serves as a worship leader. She has served in many facets of ministry inside and outside of the church, and wrote her first book launching in 2021 with UHP. When she's not at work, school, or working on music, she spends her free time remodeling flip houses!