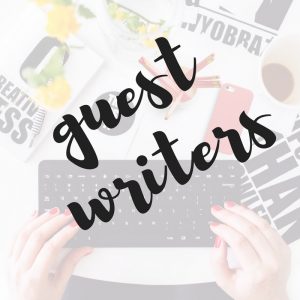 Do you have an encouraging message to share with others ? We are always looking for guests to post uplifting stories and devotionals on our blog. Before submitting a post, review our Beliefs and Culture Points to be sure your message goes with our mission. Please see the submission requirements at the bottom of the page, and review the list below for story and devotional topics we are currently looking for submissions on:
Jesus at the center
God's love is sweeter than honey
Letting the Spirit lead
Discerning your season
Let there be light
Praise & thankfulness
Taste and see the goodness of God
Refreshed in His presence
Writing tips post
Do you have tips to help writers grow in their craft? We'd love to feature you as our guest on the blog.  The writing topics we're currently focusing on include (but are not limited to–we are always open to new suggestions):
Make Writing A Habit
Discovering Your Unique Message
Choosing a Title and Tagline
Scheduling Time Wisely
Developing an Online Presence (Blog and Social Media tips)
Importance of Community and Support
Engaging Content
Being Teachable (Receiving Critique and Editing tips)
Believe in Your Calling (Encouragement, Perseverance)
God Inspiration 
Book Cover (Graphics, Back Cover Description)
Book Launching (Marketing and Successfully getting your book out there)
Submission info
Post Length: We are looking for posts between 500-700 words long.
Bio: Please include a 3-5 sentence bio.
Photography/Graphics: If you have a graphic you would like to accompany the post, you may submit a square image that we may use. Please include a headshot of yourself to accompany your bio.
Links: You may include a link to your blog, services, and Instagram handle below the post.
Disclaimer: All posts must be original, written by you, and not previously posted online. If we decide to use your post on either our UNITED HOUSE Publishing Blog or our UHP Membership Newsletter, you will be notified. We ask that you share a portion of the post on your personal website and link to our site for the full post. Once submitted, you give UNITED HOUSE Publishing the rights to both edit according to our style and use either on our website or newsletter with credit given to you, the original author.
Please contact blog@unitedhousepublishing.com for blog submissions or if you have any questions.