Congratulations! You have finally finished the first draft, or you may be on your way to finishing the first draft. That is an accomplishment you should be excited about. But now, it's time for the most difficult part, the editing.
It always pains me to look at my work after I have written it. In university, it used to crush me to have the red pen from my professors covering the pages of my papers and short stories. For a while, I wouldn't look at them. But you will never allow your writing to get stronger if you don't edit. When I finally had the courage to look back at some of my old drafts, I would say to myself, "yeah that didn't make sense" or "she's right. How does this contribute to the overall point I'm trying to make?"
Let's look at some ways we can begin the editing process of our first draft.
Don't Start Right Away
It might be really tempting to begin editing as soon as you finish. Give yourself time to breathe. You just finished a book and you should be proud of that accomplishment. Decompress and think about something besides your book. Go on vacation for a few days. Spend time with your family. Have a beach day. Do a movie night with your closest friends. Whatever it may be, take a rest from all those thoughts that have been in your head for the past few months.
When you come back, you can have a fresh perspective and not have as much attachment to certain parts of your book that you had before.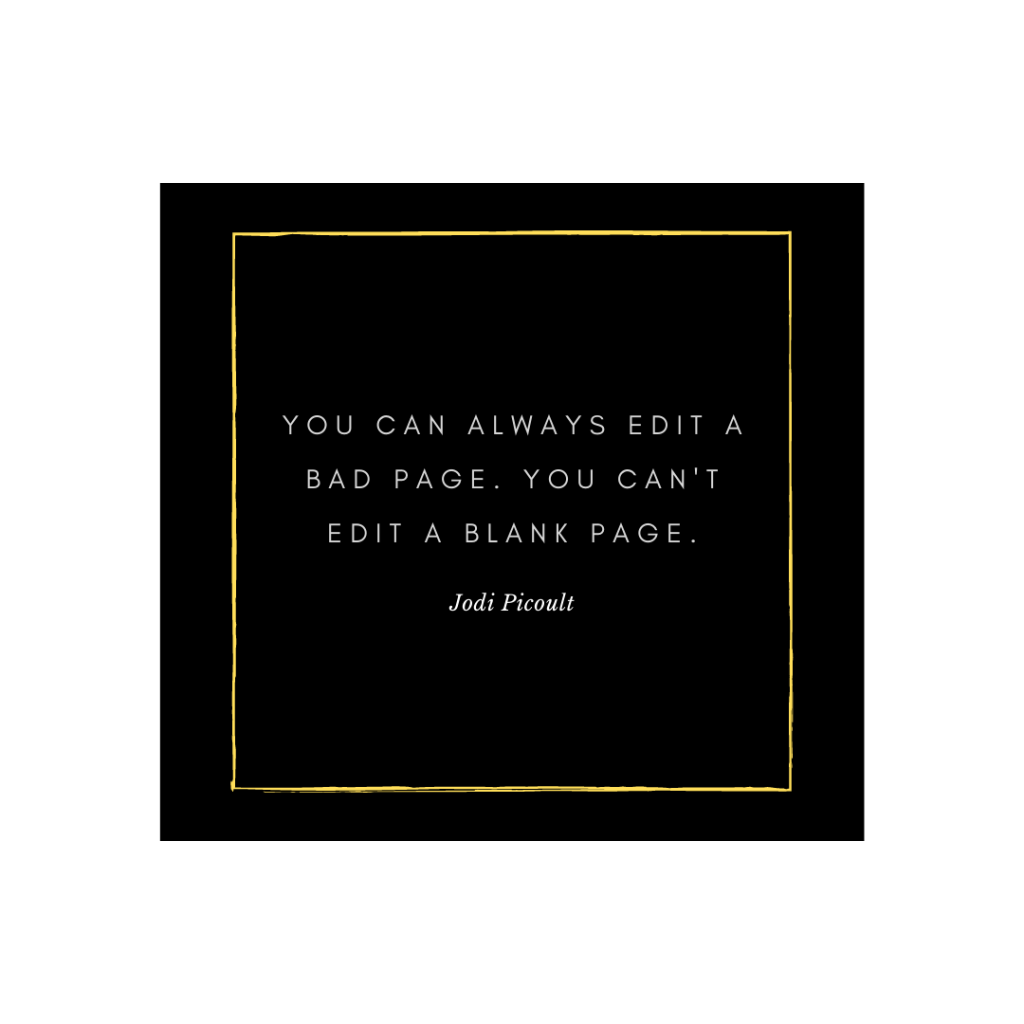 Read Out Loud
One of my university professors told me this and I honestly thought it was silly. Why would I read aloud? It made me feel like I was in elementary school again. When I finally got the courage to do it, I recognized how many sentences didn't make sense. Reading aloud allows you to catch certain words that might not make sense in the sentence and even slight grammar mistakes. When I read books, I'm always reading with a small voice in my head so why not take that same voice and apply it to my own writing??
"Reading your manuscript in your own voice at a normal speed will help you catch errors you weren't able to detect before."

NY Book Editors
If you are not fond of reading the entire manuscript aloud, you could also try a text to speech reader. You aren't reading it, but you are listening and getting the same outcome.
NY Book Editors give some good text to speech readers you can try on your first draft. If these don't work for you, Microsoft Word has a Read Aloud option.
How to access it: Head to Review > Read Aloud
You can even change the Speed and the Voice in the Settings Option of the Read Aloud program.
"If the words roll off your tongue, they'll also flow smoothly in readers' heads."

Tucker Max
You + Spellcheck = BFF
While it has been a common misconception, writers automatically have the dictionary downloaded into their brains, spellcheck will always be my best friend. During the writing process, you might not be so focused on those little red squiggly lines and that is okay. However, it may be good to run back and fix those small errors before sending them to a friend. It makes their lives easier, but it also helps you begin the editing process. Starting with the small grammatical errors can be a good way to ease into the editing process without feeling overwhelmed.
There are great add ons like Grammarly that have become good resources for catching small grammatical errors and others like sentence structure and even tone.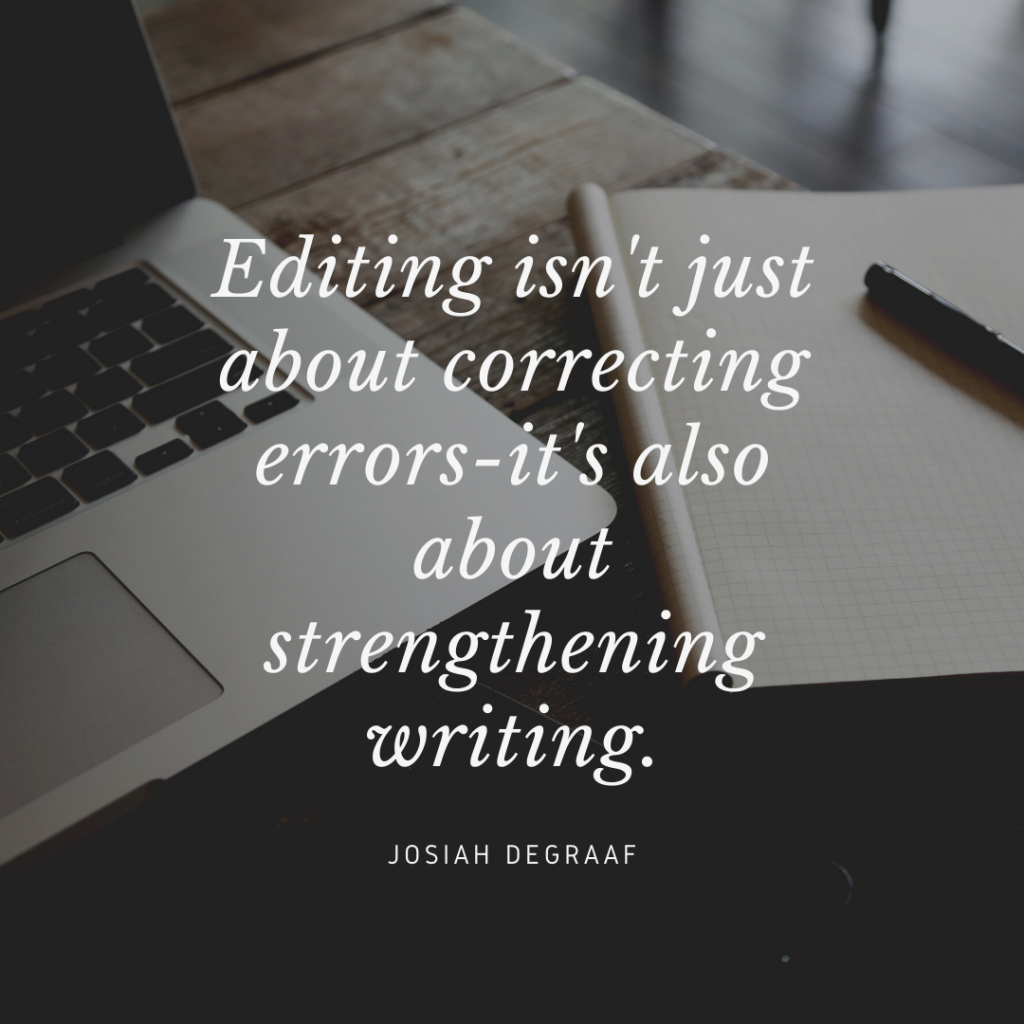 Give Someone Else Your Manuscript
This is when having a writing community or a writing buddy can be helpful. If you are working on your first draft, it is important to have another pair of eyes that are not going to be attached to the work like the writer themselves. Finding someone you trust to read your first draft can help you get opinions on the coherency and flow of your book.
It's good to have a different perspective because they are reading as a reader, not the writer. They will catch things you didn't catch. They can also help direct the novel towards your targeted audience in a more concise manner.
"If you want the book to help you, then it must provide value to the reader. In essence, to get what you want, you must give them what they want."

Tucker Max
It is also important for you to find people who are going to be honest with you. It is good to have friends who are reading your work but make sure your relationship won't hinder the forward progression of your book. Trust their honesty is not coming from a place of attack. It is coming from a place of them wanting you to do better.
Change Up Your Editing Metho
d
While our computers may be good for writing our drafts, it may be overwhelming to try and edit in the same space. You might feel the need to start making the edits immediately rather than marking them and moving on.
If you have the means to do so, try printing out your manuscript (I know that's going to be a lot of pages) and find a good place to sit and edit. If the same space that you enjoy writing works for you to edit that is wonderful! If not, you can always try and discover a new place to sit and edit your work. But don't forget to eliminate those distractions!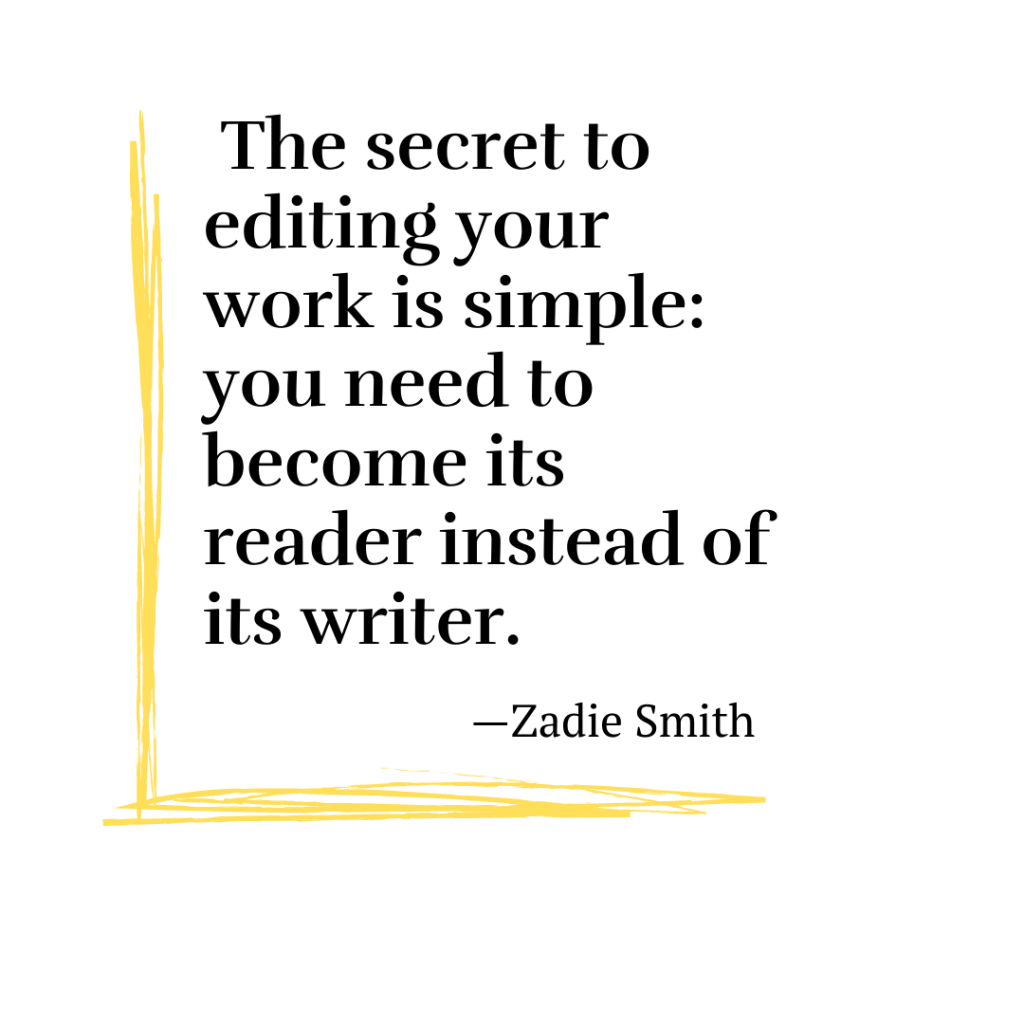 Target Repetitive Words
– using Scrivener
While some may prefer the pen and paper method, the computer can be really helpful with this method. There are words that we all use repetitively. Whether you recognize it or not, you will find those words and phrases used constantly in your manuscript. It might be hard to try and search them out through your long manuscript, so let your computer and other amazing technology help you!
Microsoft Word and Google Docs have a helpful tool for finding those repeated words. In Word, there is a small magnifying glass in the top right corner. This lets you search for certain words or phrases in your document! You can easily type in the word and it will highlight that word throughout your document. It might even be good to permanently highlight those on your manuscript so when you print it out you can see it visibly on the paper.
There are also websites like Scrivener which targets your repetitive words.
Overall, this is a great editing tip to help rejuvenate your creativity.
Deleting Extra Words
"If a word, sentence, paragraph, or even chapter weighs down the pace of a story, don't be afraid to cut it."

NY Book Editors
As a writer, we are all guilty of using "fluff" to meet a word count or when we weren't fully sure of what exactly we wanted to say. Sometimes the fluff can be good for a transition, but for the most part, it's just extra words and phrases. In the editing process, you want to go through your manuscript and see what can be condensed. Yes, you might have a certain word count, but editing is all about removing and refining. You will still meet your word count, but you want to make sure that all the words used are fully contributing to your story. Like the quote says, don't be afraid. Even if it takes you an entire day to work on these edits, get rid of anything that may not move the story forward.
Remember…it is the First Draft!
Don't be afraid to make the changes you need to make. Yes, it's going to be scary. Yes, you might feel like you are losing a lot of what you thought was good. Don't worry. God will help you remove whatever is not meant to be there. Trust God throughout the process and allowing him to work through you and those around you to make your book the best He knows it can be.
---