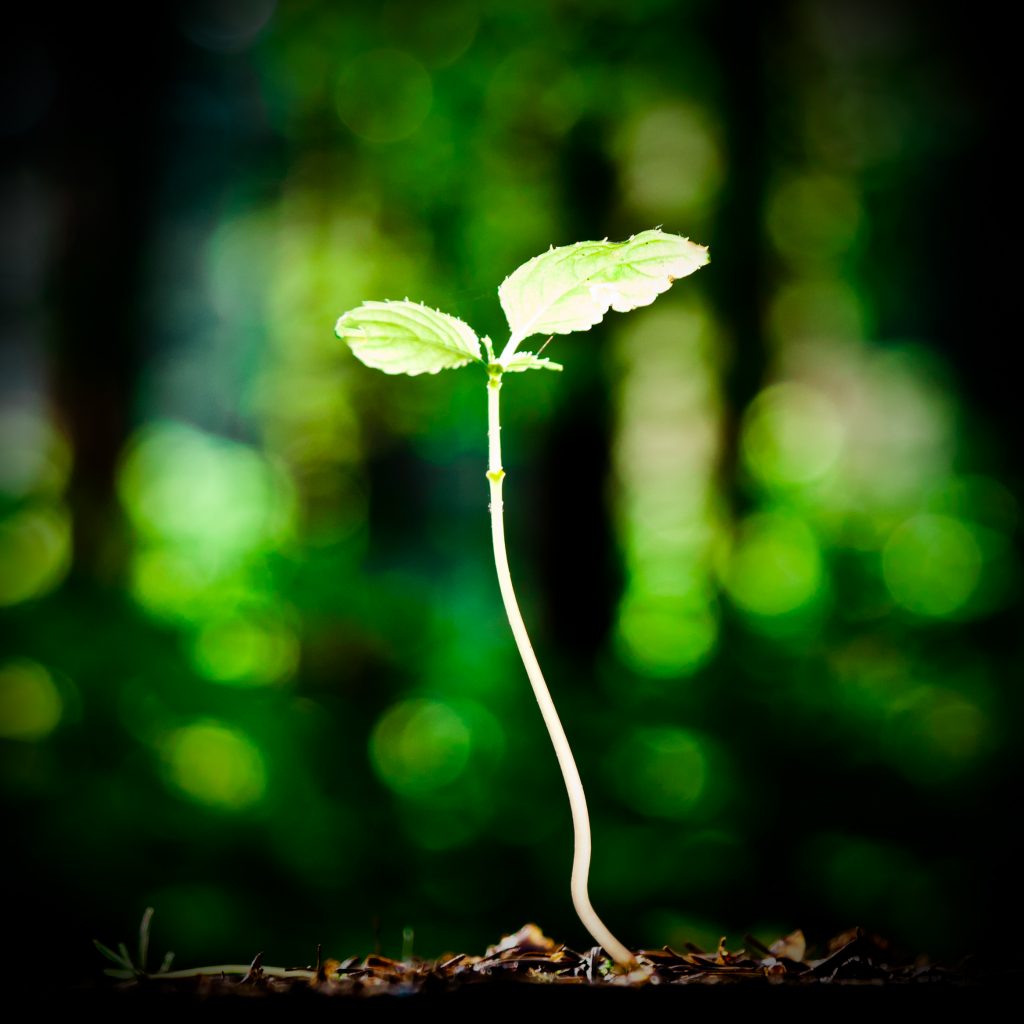 I am consistently floored by stories of people's first encounters with the Gospel and how transformative it can be for a hungry heart. I recently found one of these stories in scripture, Acts 8 to be specific, and I thought it was one of the most beautiful stories I had ever read. The story of the apostle Philip and the Ethiopian eunuch, a court official of the Ethiopian queen, shows just how powerful the revelation of Jesus can be for one ready to receive Him.

Philip finds the eunuch seated in a chariot and feels the Spirit beckoning him to go meet the eunuch, who was reading scripture from Isaiah. Through a divine interaction, Philip is able to help the eunuch understand the scripture he is reading and share the gospel of Jesus with him. The eunuch believes without hesitation and desires to be baptized, so Philip baptizes him in some water nearby. As Philip departs, the eunuch goes on rejoicing over the new life has has received.

There are several significant pieces to this story that I think we, as followers of Jesus today, can learn from and take with us as we boldly share our faith with the world.

1. We have the incredible opportunity to partner with God in making His word digestible to people who do not know Him.

"So Philip ran to him and heard him reading Isaiah the prophet and asked, 'Do you understand what you are reading?' And he said, "How can I unless someone guides me?' And he invited Philip to come up and sit with him." Acts 8:30-31 ESV.

We are able to understand scripture because of revelations from the Holy Spirit as we read. For those who have not received the Holy Spirit, it can be much more difficult to understand what God is saying in the word. Because of His Spirit within us, we have the ability to communicate what He has to say to those who can't quite understand it. We can be the guides that bring clarity to something that might be overwhelming or difficult to make sense of.

2. People can be reading about, hearing about, or experiencing Jesus and have absolutely no idea.

"Now the passage of the Scripture that he was reading was this: 'Like a sheep he was led to the slaughter and like a lamb before its shearer is silent, so he opens not his mouth. In his humiliation justice was denied him. Who can describe his generation? For his life is taken away from the earth.' And the eunuch said to Philip, 'About whom, I ask you, does the prophet say this, about himself or someone else?" Acts 8:32-34 ESV.
As the eunuch was reading the prophet Isaiah's words about the coming Savior's crucifixion, he did not grasp that these words were foretelling the death of the messiah, Jesus. There are so many people in the world who may have read about Jesus, heard a worship song about Jesus, or even felt the presence of Jesus without even realizing that they have. As we build relationship and witness to people in our lives who do not yet know the Lord, we can help point to times in their lives where they have experienced the love of Jesus, whether they knew it or not. We can help bring understanding to the fact that the Savior they may have read about or heard about is alive and desires relationship with them.

3. We reach people by meeting them where they are.

"Then Philip opened his mouth, and beginning with this Scripture he told him the good news about Jesus." Acts 8:35 ESV.

After Philip had seen the scripture the eunuch was reading and realized he did not know Jesus, he began with that scripture. He started right where the eunuch was to bring clarity and understanding to what he already knew, and using that scripture, proceeded to tell him the Gospel. Make no mistake, this eunuch was hungry for the Lord, and Philip began to witness with the evidence of hunger he saw. This is how we can relate to people in our lives, by taking whatever circumstance, whatever knowledge, whatever experiences they may have and pointing out Jesus right where they are.

4. A natural response to the good news of Jesus is the desire to be born of His Spirit.

"And as they were going along the road they came to some water, and the eunuch said, 'See, here is water! What prevents me from being baptized?" Acts 8:36 ESV.
After one single conversation with Philip, this Ethiopian eunuch was ready to make a declaration of love and to follow Jesus. As previously mentioned, there is nothing more powerful than what the love of Jesus can do with an open heart. This eunuch was ready for new life, to be born of the Spirit, and to walk according to his ways, and it only took one conversation. How much bolder with our faith would we be to the people in our lives if we really knew that's all it could take?

5. Receiving the love of Jesus results in uncontainable joy.

"And when they came up out of the water, the Spirit of the Lord carried Philip away, and the eunuch saw him no more, and went on his way rejoicing." Acts 8:39 ESV.

This needs no explanation. A heart who has received Jesus is a rejoicing heart full of the joy of salvation, of freedom, and of healing. This joy is available to every single person we know.

This powerful story illustrates just how simple it can be to see Jesus completely transform someone's life. Who in your life can you be a voice of clarity, empathy, and love for today?

Prayer:
God, we thank you for every child of Yours and that You desire relationship with us all. We pray that You would fill us with a boldness to share our faith by seeing and relating to the person right in front of us. Give us Your heart for those in our lives that do not yet know You, and fill us with a passion to see You bring new life to all Your people. Amen.

Author | Kalli Drake