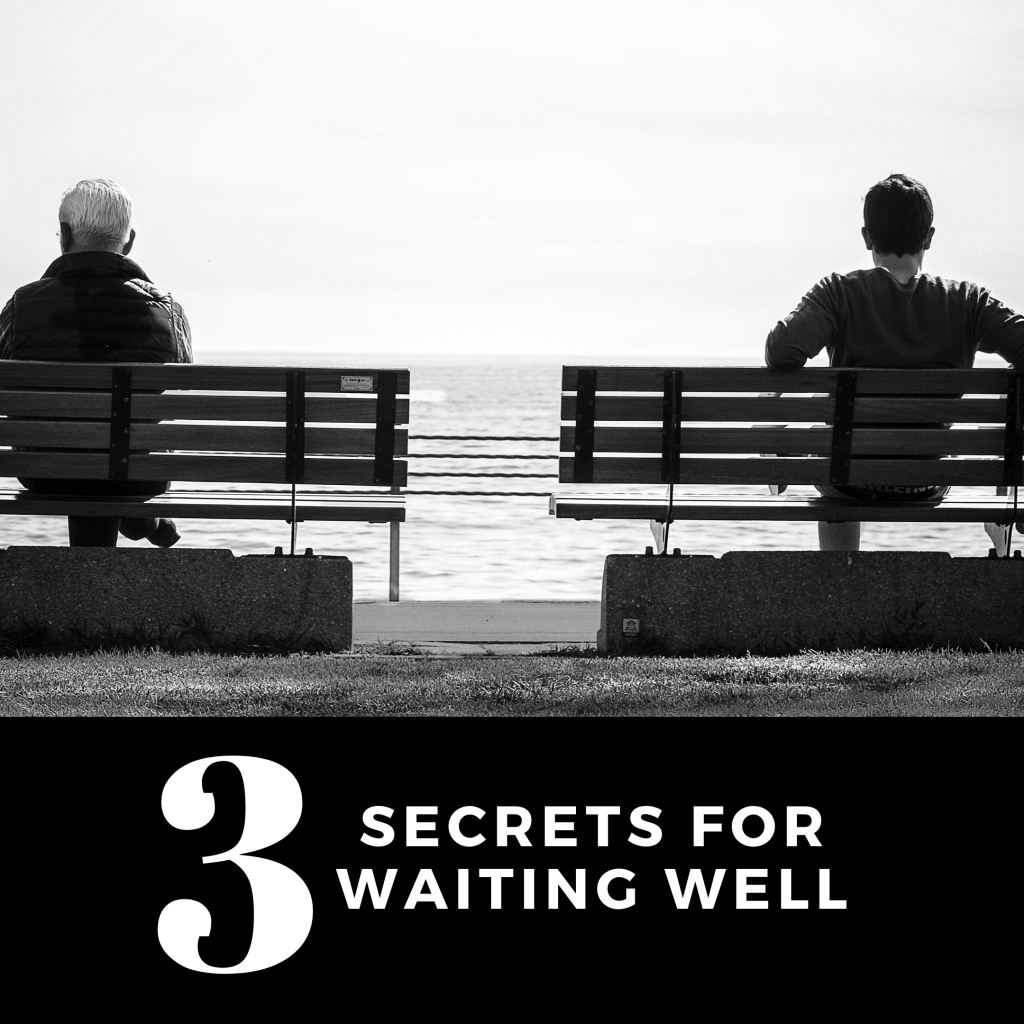 Over the next few weeks we'll be sharing tips and stories from people who've learned the secrets of 'how to wait well.' If God has taught you something about waiting, or revealed something invaluable during a season of waiting, would you consider sharing your story with our readers? Whether you have a message to tell, or just find yourself find in waiting season, this series is for you! Join us as we learn how to wait well together!
3 Secrets for Waiting Well
Will this season of waiting EVER end? This question makes a guest appearance in my thoughts every once in a while. Like when it showed up while our family of five had to live in my in laws basement, for the second time… or during those long months following a miscarriage, as I wondered if I would ever be able to conceive… or when I knew at sixteen I would be in ministry one day, but it was twenty years until I stepped fully into this role.
Waiting can be painful, exhausting, and downright discouraging. But waiting is a necessary step in the natural (and supernatural) order of things.
A summer garden teaches us this. Where my gardeners at?! A gardener plants a seed in the best soil possible, positions it in optimal sunlight, and gives it everything it needs, but no matter how much the gardener wants to rush it from seed to harvest, it just takes time. Once the seed is planted, the gardener does their part to nourish the plant to grow, thrive, and produce, but there is always a waiting period. Somethings cannot be rushed.
God is the master gardener, and at times we, like the seed are waiting. Waiting to spring up out of the darkness, to plant our roots deeper into fertile ground, to mature and grow a strong, thick core which can handle the weight of the large harvest which is coming. We all want the harvest, the fruit, the promises but we can often desire to skip the steps which are essential in building the character we need to manage our blessings well.
Are you in a season of waiting? Friend, let me encourage you, there is purpose in this. A dear friend recently asked, "How do you wait well?" As I've thought through this loaded question, three things came to mind which helped me endure the waiting season.
Work While you Wait
Find Wonder in the Wilderness
Value the Process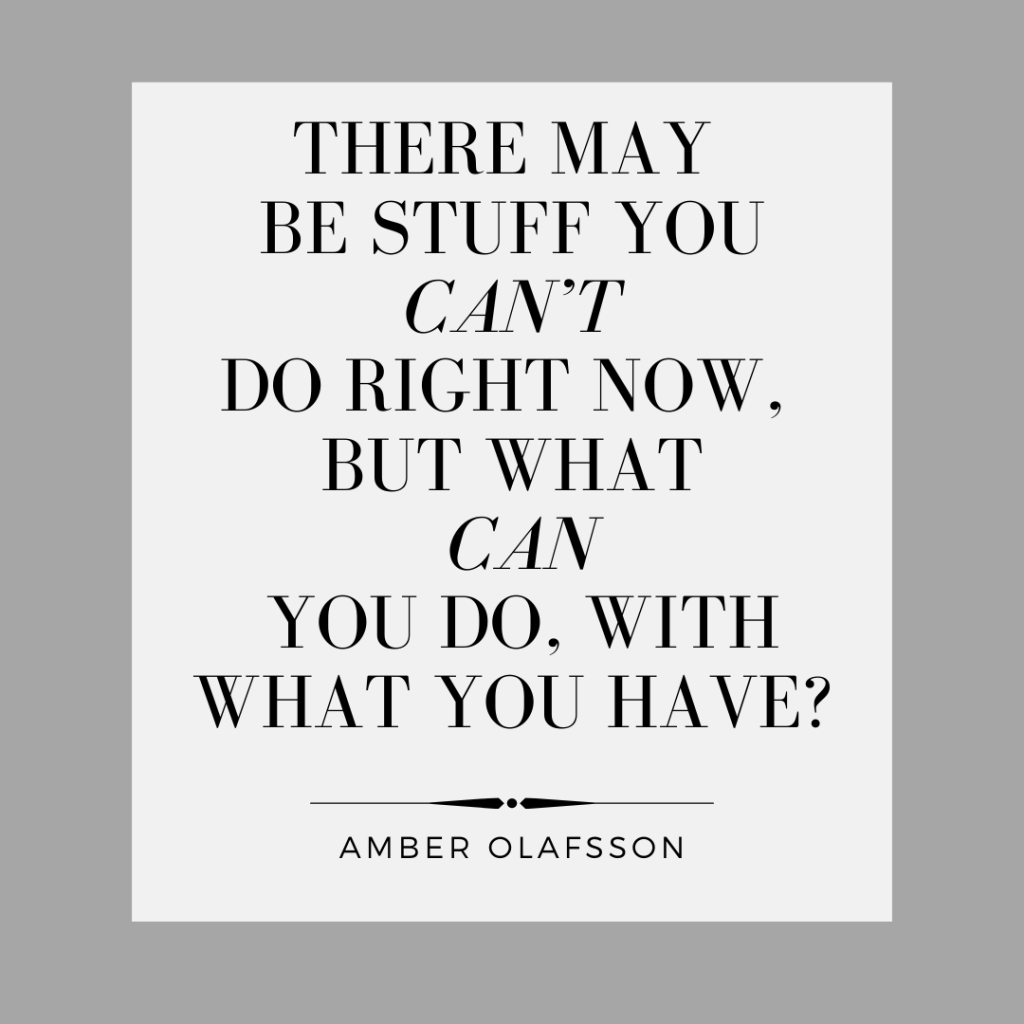 1. Work While You Wait
There is a temptation to imagine a waiting season is simply a thumb-twiddling period of time where we can do nothing. This is simply not true. Lift your eyes and look around. There may be stuff you can't do right now, but what can you do, with what you have?
Years ago, I was a stay at home mom with little kids—and I loved it. During this time God was revealing so much about His character to me, but I had no idea how to share all the goodness He was "downloading" with others. I couldn't very well start traveling and speaking, or lead a ministry, my kids needed my full attention. Puzzled about why God was showing me so much, I asked Him, "What do you want me to do with ALL of this?" And I believe it or not, I heard back: "Write. Just write."
I started blogging. While I waited for a time when I could share these truths in person with others, I did what I could do in that season. I learned to value the "hidden years," and soaked in the presence of Jesus as much as I could, and used my blog as an outlet to share what I was learning with others. The blog wasn't uber-successful (by the world's standards), but years later, I have gone back to this blog and used my documented stories, truths about God and His kingdom, and years of content to write books, devotionals and curriculum. I never knew back then this blog would be a future resource for me. What if I had not worked (in the way I could) during my waiting period?
I have since come to realize: One of the reasons we go through waiting seasons is so we're able to set ourselves up for what is coming. Perhaps your waiting season, isn't a season of waiting after all, maybe it's a necessary "working" season in disguise.
As yourself: What can I work on right now as I wait?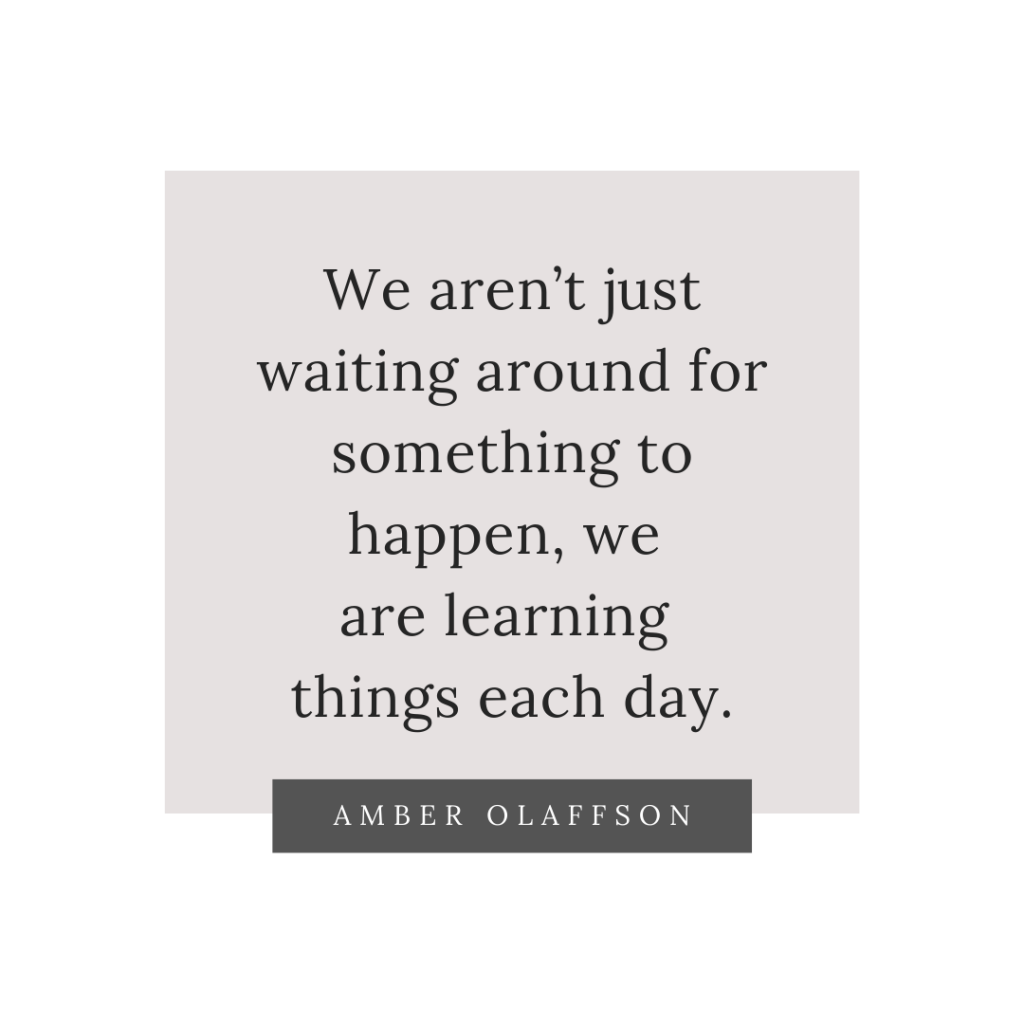 2. Find Wonder in the Wilderness
I've waited on all kinds of promises to be fulfilled: a baby, spouse, job, ministry, healing, and financial break through. Often, we get a glimpse of our promise before we experience it, and knowing a blessing is coming causes us to expect it to happen very soon, like tomorrow. Am I right? However, God's timeline and ways are not like ours. While He may reveal a promise is coming, He usually doesn't tell when or where.
King David knows what I am talking about. You see, he knew from an early age He was anointed to be king of Israel. But from the time of his anointing until he received the appointing was at least fifteen years. One would think David should have assumed the throne after he slayed the giant Goliath, but first he spent years in service to King Saul, then spent years in the wilderness running from him.
The waiting season can feel confusing, lonely, full of wandering and wondering. It's similar to a journeying through a wilderness. Things seem dry, not much is happening, loneliness, and questioning occurs frequently. But I've learned the wilderness is necessary terrain in preparation for a promise. What feels like loneliness to you, feels like one-on-one time to God. He knows what is coming, how full your life is about to get when you harvest the fruit you've been praying for—harvest time is not sit-on-your-laurels time! A lot of hard work has to happen at the harvest! God has us to himself for a season, and we should cherish this time, not despise it.
While you're in the wilderness of your waiting period, develop your relationship with the Lord while you have extra time to devote to it. I run a publishing company and ministry now, the time I once had to sit for hours at the feet of Jesus every day is gone. When I was waiting for the promises I now walk in, God taught me to value the one-on-one time with Him. In the wilderness I learned: to hear His voice, to put my faith in what I could not see, there is nothing like God's presence, and He is my sole provider.
While you wait, don't take the bait of complaining about your current situation. There is value and goodness in this wilderness. Yes, it might be dry, lonely, or unfulfilling at first glance, but how is God trying to pour himself out to you and meet all your needs in this season?
During the wilderness of your waiting, how is God trying to reveal himself to you?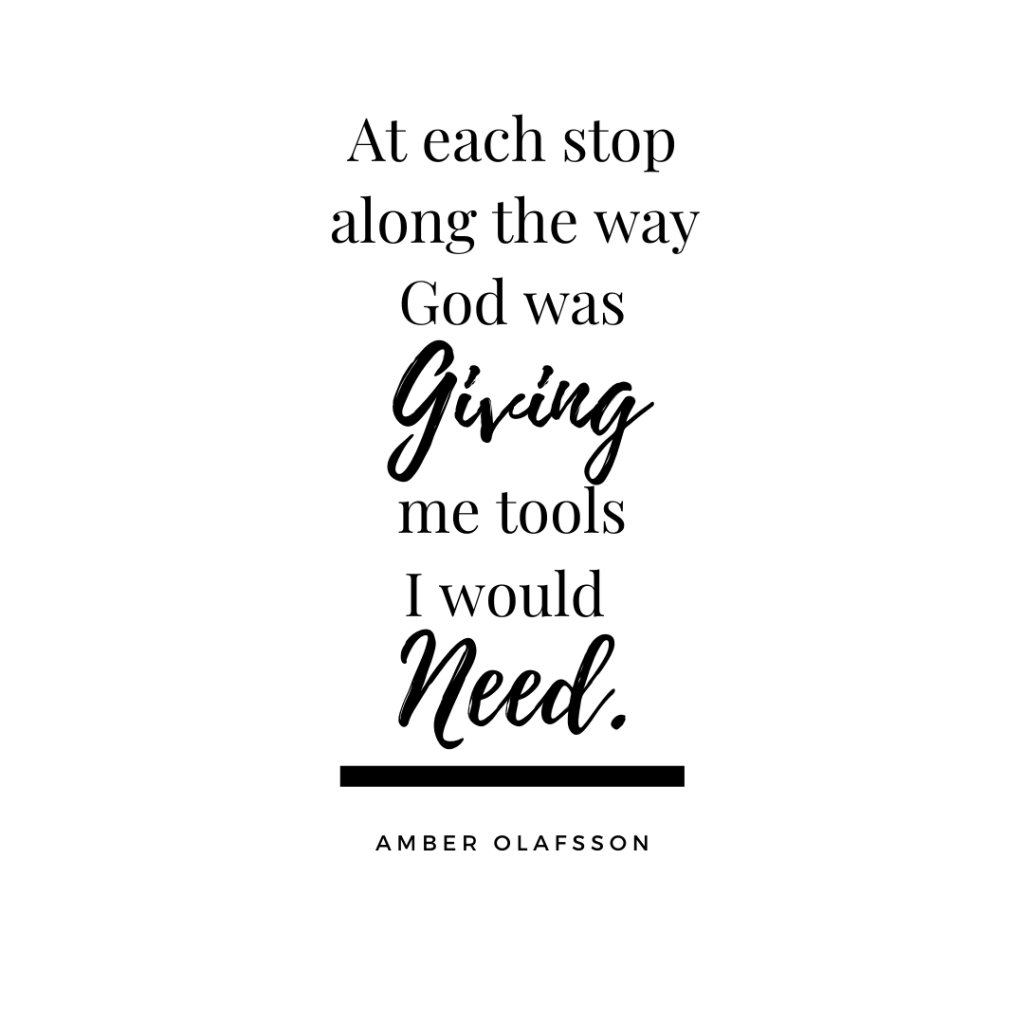 3. Value the Process
While it may seem as though we are all in a season of waiting, the more accurate statement would be we are always in a season of growing. We aren't just waiting around for something to happen, we are learning things each day. What you are doing now, may not look like what you want to be doing, and it may not look like your promise at all. But as I look back over my journey, I can see how God taught me something in each season, which I'm now applying in the harvest season.
Character development is best done in growing seasons. You see I wasn't just waiting, I was picking up valuable skills, which would be essential to grow into the leader I needed to become—one who could lead my kids, company, and ministry well. God is looking around the whole earth for leaders who have a heart like his son: Jesus. Jesus wasn't about his title, he was about fulfilling God's will, and He is recorded as saying: I did not come to be served, but to serve. Often, before God will release us into our own vision, He requires us to faithfully serve the vision of another. Sometimes we wouldn't lead in a certain way, but God wants to see if we will honor the authority in our life, even if we think we know better.
I mentioned before I knew I was called to ministry, but God showed me this twenty years before I stepped into it. Along the way, I've been a part of various companies and ministries, serving in different capacities. At each stop along the way God was giving me tools I would need to run multiple organizations. Tools like: web design, managing multiple projects simultaneously, public speaking, using life-giving language, blogging, networking, book writing, leading meetings and training people. I gathered these tools over time, I did not assemble all these tools at once.
What looks like waiting, may actually be valuable training, some of it may be tangible skills, others are character lessons. As we begin to value the process and commit to learning the skills and lessons of our current season, we shift from waiting to preparing. Together let's flip the script on the waiting season.
What tools has God already given you for success? What is God trying to teach and give you in this preparation season?
I hope I've given you some insight into your current season. While it feels like waiting, it is really working, soaking, and preparing season. We can wait well as we learn to embrace the season and all it has to teach us.
Resources for waiting well
Holly Furtick shared a message called: "Waiting Room"which really inspired me to get to work while I waited, listen to this and it will absolutely encourage you!
Banning Liebscher's book Rooted: The hidden places God develops you (#buythisbookrightnnow, it is my all-time favorite read, especially if you are called to ministry) released during my waiting season, it unpacks all the "soils" God develops you in as you wait. It is the best book on waiting EVER.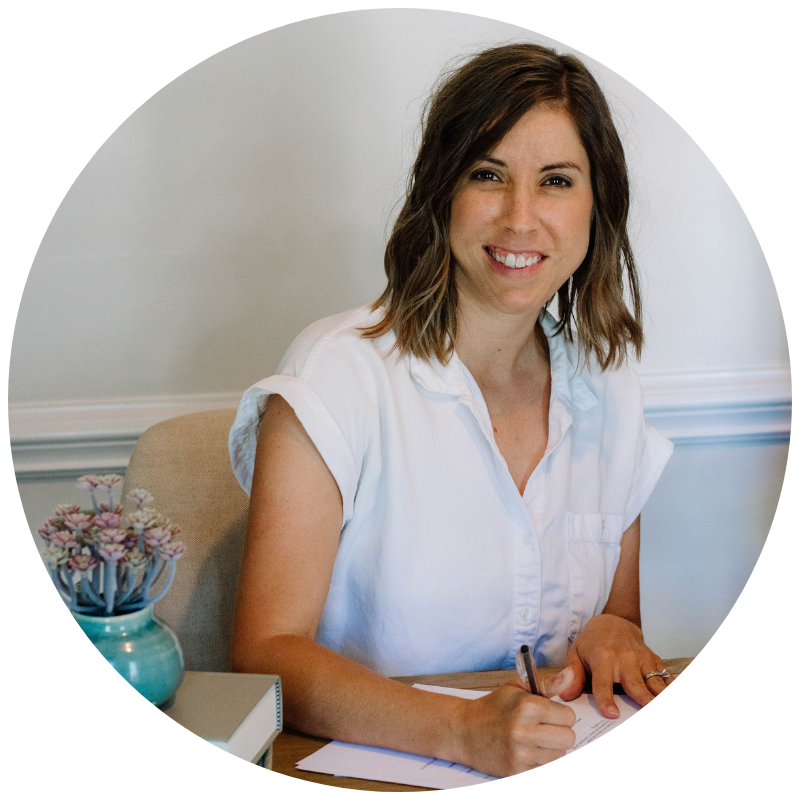 Amber is a wife, mama, author of THE AWESOME ONE, Bible teacher, speaker, and publisher. She is passionate about connecting people to God and as the owner (and dreamer) of UNITED HOUSE Publishing, she helps others find their voice and publish their stories. Together with her husband they founded United House Ministrieswhere they teach people how experience full freedom in Christ and work towards uniting the Church. She loves her people: hubby, 3 kiddos, Jesus, friends and family, and of course last but not least a fabulous cup of coffee. You can find her on IG: @amber.olafsson and hear from her regularly on her podcast: The Amen Corner.