by United House Publishing Team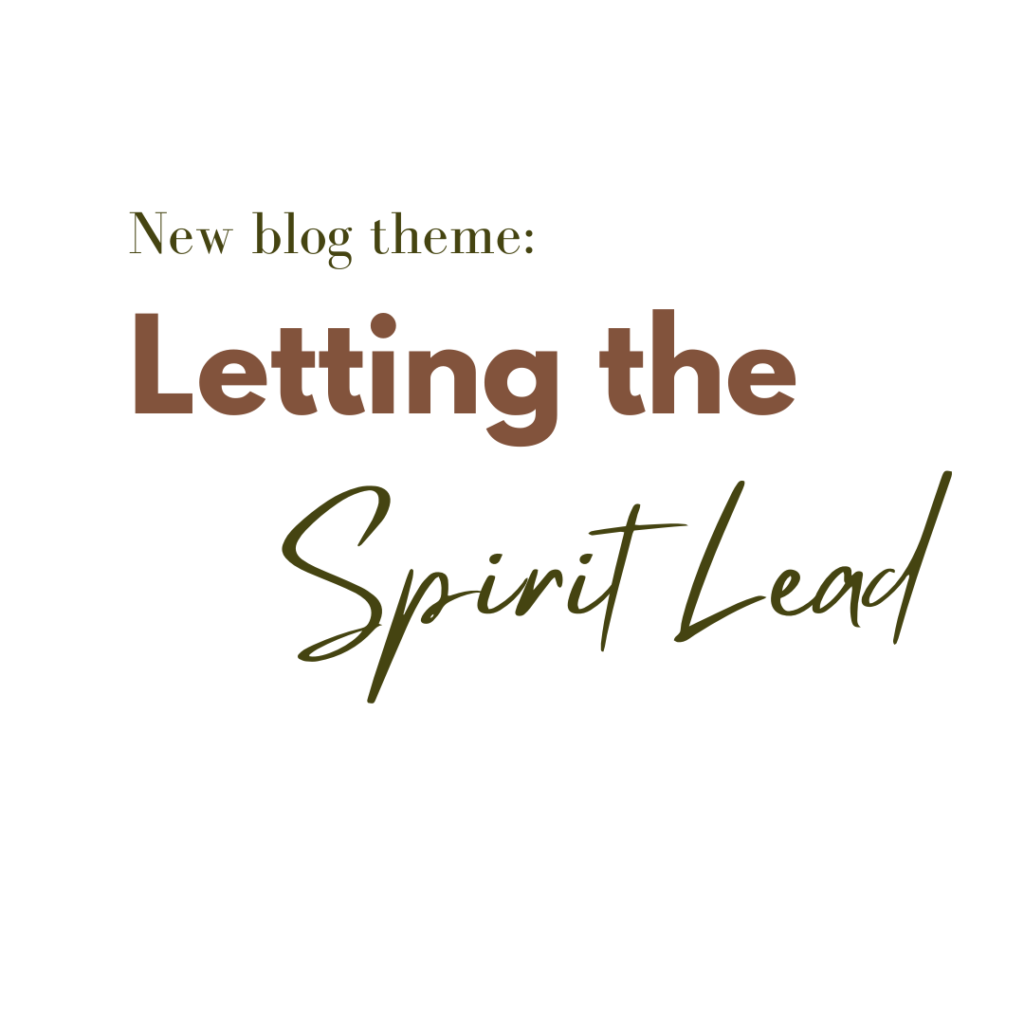 We are announcing our New Blog Theme "Letting the Spirit Lead"
Letting the Spirit is about yielding to the Spirit in prayer and in every area. It is about letting go of the unrealistic expectations we put on ourselves to minister to those around us. We must push aside what we think needs to be done and allow God to lead the way. It is about laying down our pride and yielding to what God wants to speak to us through the Spirit, not just what we think needs to be said or done. Allowing the Spirit to lead is letting God lead in every conversation we face.
This is about changing how we approach things by setting aside our self-sufficient ways to let the Spirit go ahead us to prepare the way.

It is a shift in perspective by asking what God wants us to say over what we think just needs to be said. 
Asking these questions before we approach things in life is very helpful:
God, what do you want me to say through this? 
Holy Spirit, will you show me what to say? 
 Holy Spirit how, how do you want to lead in this? 
After asking these questions, take time to listen and hear where the Spirit is leading you. It is a journey worth taking with Jesus! 
-We Cannot wait to hear how the Spirit leads you. United House Publishing Team.