By Author: Amber Olafsson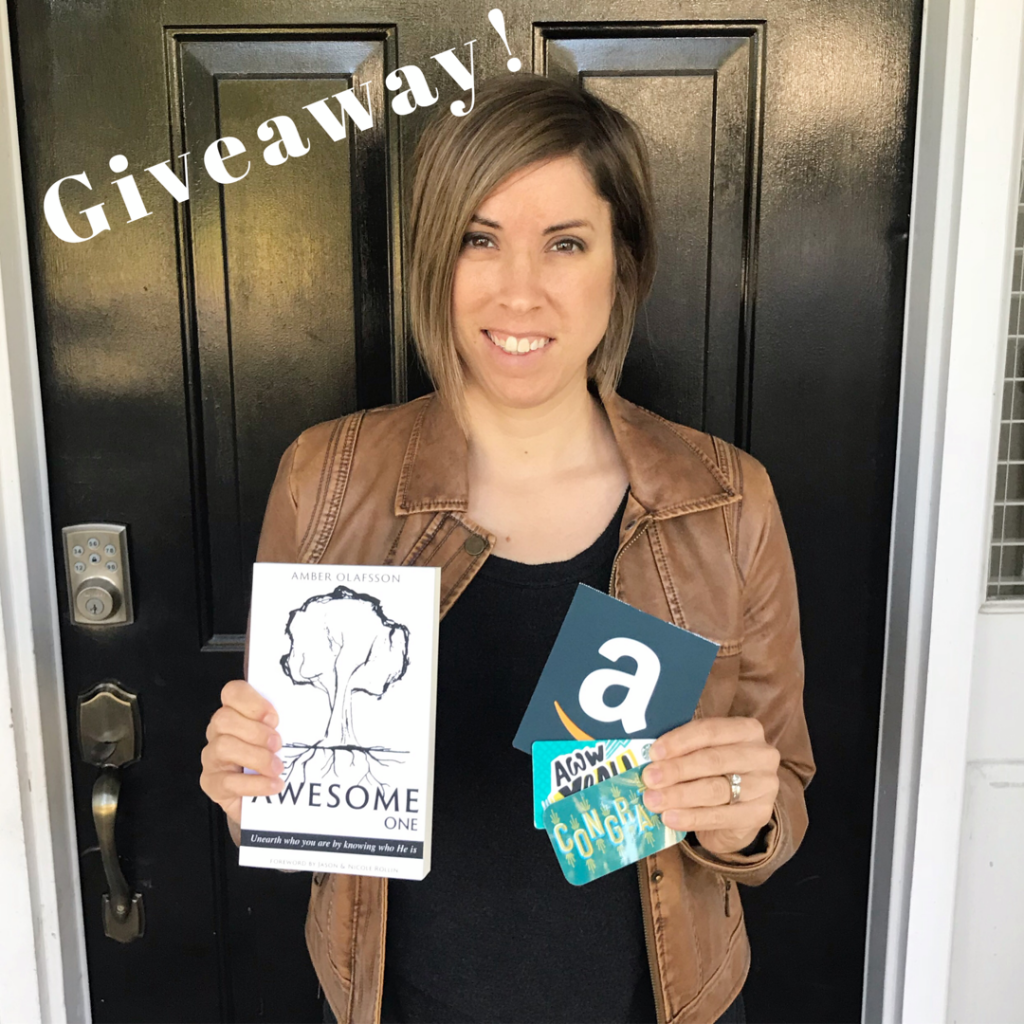 Well the big day is finally here!!
Today, I release: THE AWESOME ONE: Unearth who you are by knowing who He is. 
So what is this book about?
In short, God. It is a book about getting to know the Creator of the universe. I think many of us want to change the world, to do that we need to get to know the One who made it. 
If He is the God of all—the most powerful, interesting, and magnificent being in the universe—then our walk with Him should be nothing short of amazing. Knowing God isn't just for the religious elite, it is for every person on the planet. As we press on to know God the Father, God the Son, and God the Holy Spirit, we are lit ablaze with fresh power to impact our life and the world.
I hope you'll grab a copy and go with me on a journey of unearthing who you are, and what you are called to do, as you discover more about the God who loves you. GET YOURS HERE!
So how am I celebrating the big release?! By giving stuff away, of course!! I am giving 3 lucky winners (drawn at random) a signed copy of THE AWESOME ONE, and a gift card to one of my favorite places to shop. 1st place, Book + $75 Amazon Gift Card, 2nd Place, Book + $50 Target Gift Card, 3rd place, Book + Starbucks Gift Card! Can enter once a day for extra opportunities to win. See below images to enter!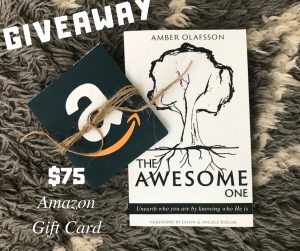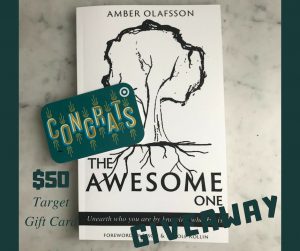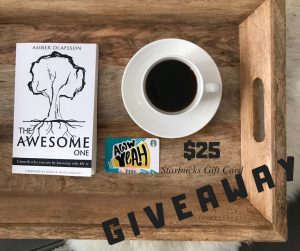 Enter to win one of these great prizes, by helping me spread the word about the release: