Have you ever let fear stop you from doing something?
Have you been afraid of what people might think, of what will happen, of not being enough?
Being prone to anxiety myself, I can relate more than I'd like to admit. Sometimes I don't want to go to work because I'm afraid of making mistakes or I hesitate to start a conversation because I'm nervous it will get awkward. As a writer and a blogger, I can't tell you how much time I can spend on an Insta caption or wonder if something I write is too generic. Many times the right words refuse to come and when forced they feel empty. Sometimes the thoughts get muddled and I'm not even sure what makes sense outside my head anymore. Sound familiar?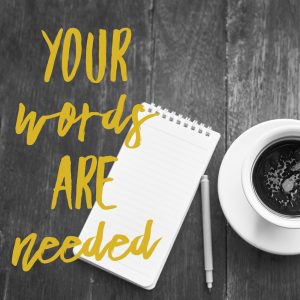 Currently our culture is craving connection and purpose more than ever and is tired of living in fear.
This is precisely why you and your words are so needed.
It is undeniable that God's actions are intentional. It means you—your gifts, talents, and words—are a product of His Love. Our omniscient God looked at the world and saw it needed the complex combination of reflections, quirks, strengths, and weaknesses that you have to offer. This is an earth-shattering reality that changes everything. If the God of the universe imagined and made you to be right here, right now, with these thoughts, and these experiences for a reason, the implications are huge. No one else can take your place. No one else can tell your story.
This is why we write. We do it because we see a broken world, and some experience or revelation has inspired a message we want to share. Once I began to see the magnitude of who I am in Jesus, it rocked my world and inspired me to share that reality through vulnerability and truth. I love hearing people's stories, because the art of writing delves into the deeper part of humanity, the part that penetrates the superficial aspects of life and addresses the soul. Undeniably, the Holy Spirit works through words. We are called to be bold, fearless, and to share the truth and love to our society. We are called to live freely, knowing our worth in God and then share it. God placed you right here, right now, with your words, for a purpose. He thought of you and your gifts and knew that you were needed.
Be brave. Courageously embrace the incredible reality of who you are and whose you are, and know that your words are needed.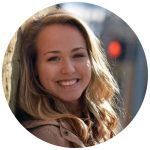 Julia is an intern at UNITED HOUSE Publishing and a college student living in Michigan. She blogs at The Living Tabernacle, a blog whose purpose is to describe how we were created to live and to love as beautiful and infinitely valuable vessels of Christ. Julia loves metaphors, coffee shops, and writing.