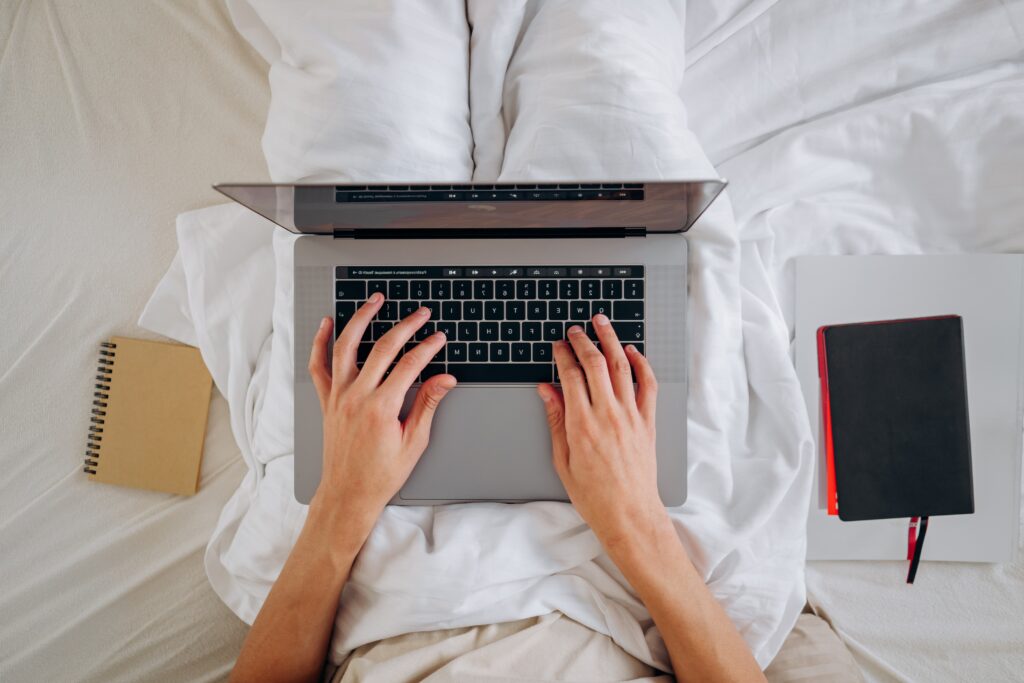 Our number one editing tip is: Be Consistent!
No matter what decisions you make in your writing—stick with them throughout the work, whether it is a blog post, a paper, or a book. So, if you start speaking in past tense, continue to use past tense throughout. Switching back and forth is jarring to the reader. The same rule can be used for everything—tone, capitalization, quotation marks, commas. At United House, we utilize the Chicago Manual of Style which authors can reference for any questions on grammar or citations to keep all of our published works coherent.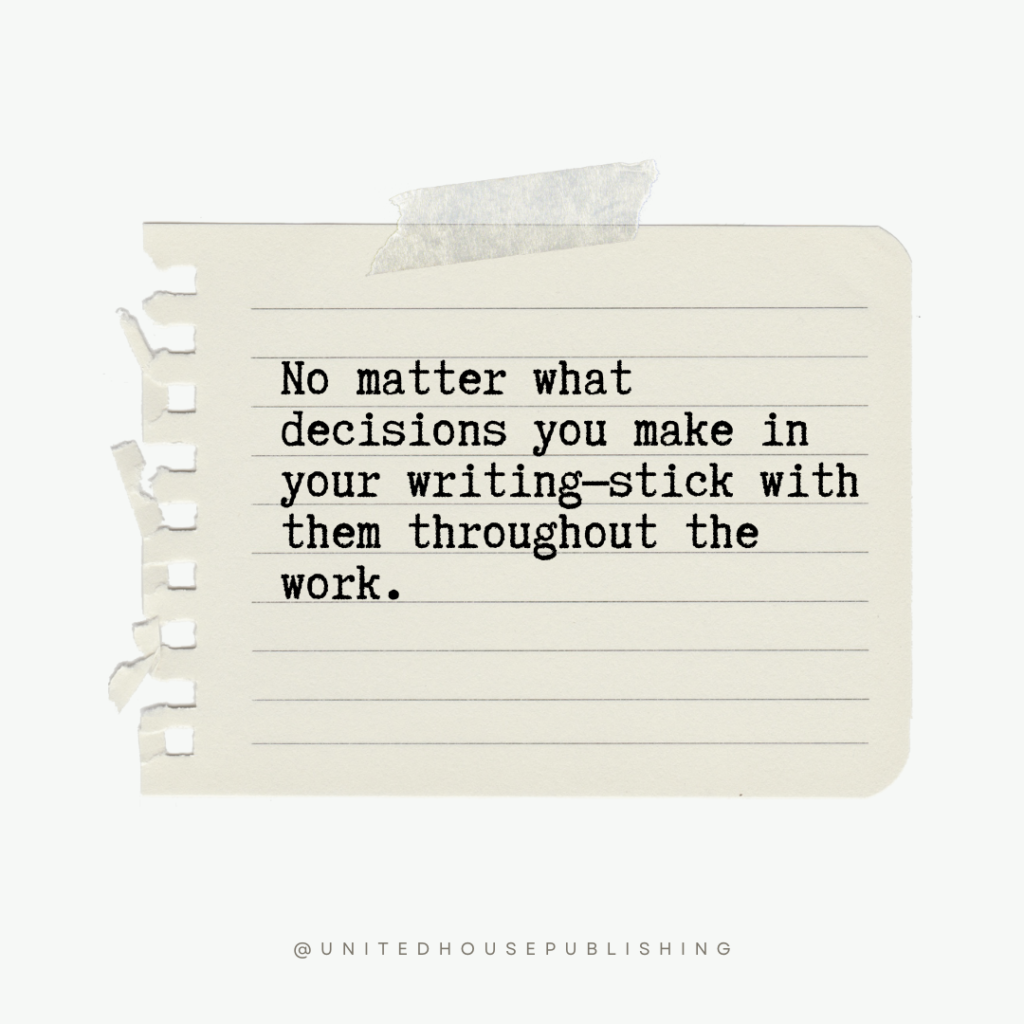 If you want to really give your writing great flow and keep your reader engaged, try NOT to be consistent with your sentence length. Write a short sentence. Then write a longer sentence that is broken up with one or more commas (or if you want to get fancy, semi-colons or parenthetical statements). Every now and then, throw in a long sentence (not a run on sentence, people) that is sure to keep your reader's attention: written pieces with varying sentence lengths sound more like conversation than writing several choppy short sentences, or worse, too many overly long sentences that are hard to follow.
5 Tips For Consistency in Writing
Remain consistent in punctuation. Example: If you use an ellipses this way: "… " one time and then use it this way in another part of the work: ". . . " it creates inconsistency and confusion for the reader.
Capture your audience by staying in the same tense instead of switching within the same paragraph.
Choose an editing style guide and stick with it. There are many editing style guides (ex: Chicago Manual of Style, AP Stylebook, MLA Handbook etc. . . ), by selecting a guide and sticking to its editing rules it creates uniformity.
Write sentences with varying lengths to keep the reader's attention.
Keep your point of view steady. Stay consistent with pronouns (ex: if you start with we, don't switch to you in the same paragraph) and remain in one perspective at a time.
Maintaining consistency in your writing will keep your reader engaged and presents a polished work.