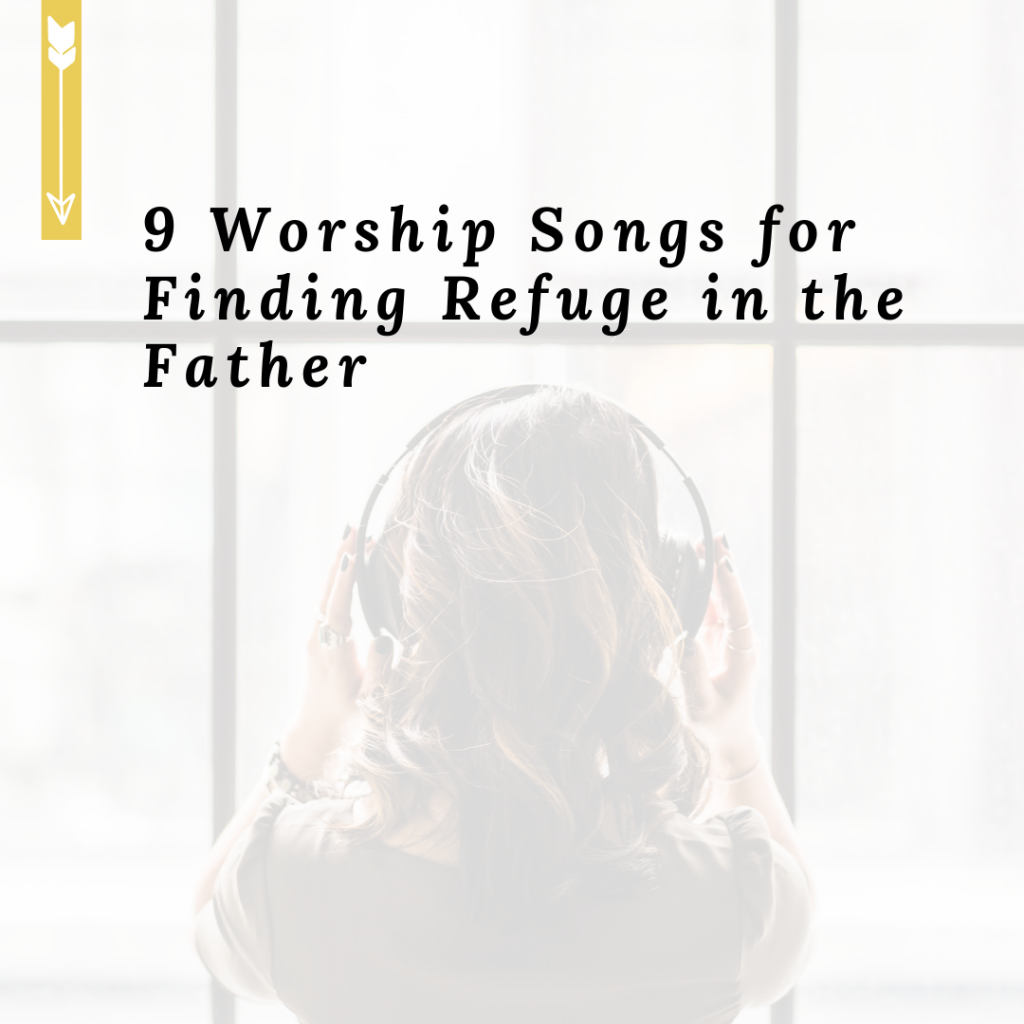 To accompany our theme, Take Refuge, we want to provide a list of worship songs to lead us into the place of leaning into the Father. He is our shelter, our comfort, and our peace. You can use these songs in any way that helps you connect to them. Worship, prayers, background music, for example. We hope they will help you enter into the presence of God and find yourself under His wing!
Align your listening with your season.
One of the best ideas I've ever heard for how to connect with God in different seasons is to make a playlist of worship songs for that season. Include songs that speak to what you most need to know about God at the time. For example, I have a playlist called "God is not frustrated." because I need to consistently be reminded of that truth when I feel like I've fallen short. I add songs that speak to God's patience and unconditional love, and I let those fill me up until I've started to believe that truth. As a result, it will be easier for me to connect with my Father because I have a right understanding of His character.
That's what we aim to do with this list. We want to create a playlist that you can use if you need to know the place of refuge you have in Jesus. Furthermore, I encourage you to create your own playlists for the different seasons of your life and add and return to them as you grow with God.
9 worship songs about God as our refuge:
As writers, we love the lyrics of Steffany Gretzinger's album, "The Undoing", and Cory Asbury's album,"Reckless Love". They are full of raw, honest songs that capture the experience of different emotions and how we connect with the Father through those. They are great options for further listening on this topic.
Click here for the full Spotify playlist, and be on the lookout as we add new songs each month!