Alevtina- Ukraine
In the life of every person there is a moment that changed everything . . . In the life of every Ukrainian, this moment was February 24, 2022. This morning changed my concept of life and death.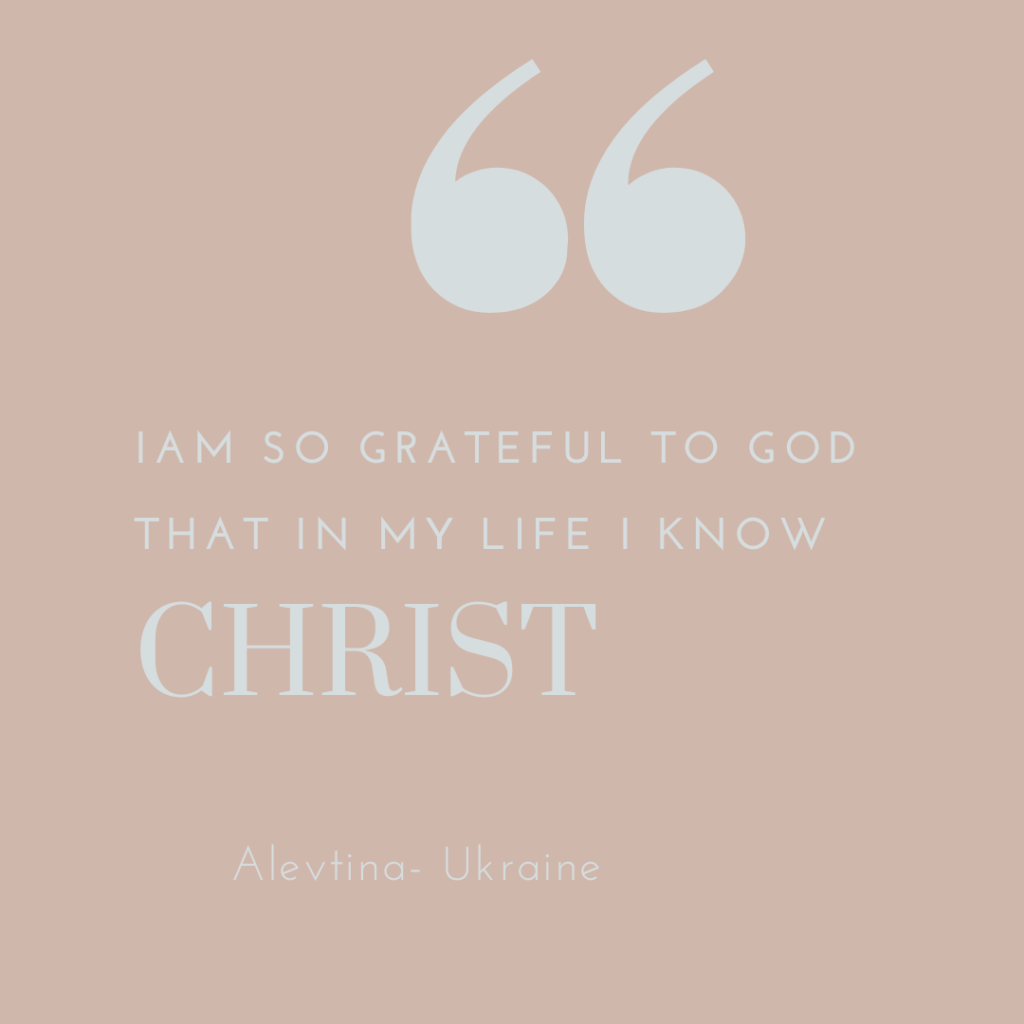 In the morning, a friend called me and told me the news that no one would want to hear. My mom was at work, so I called her right away. As soon as I heard her voice, I burst into tears without knowing why. Mom said, "Don't be afraid, pray!"
Until this particular morning, I thought I trusted God and wasn't afraid of death. Wiping my tears, I realized that I was crying from fear. The question was in my head–"What am I afraid of?"
I was afraid of death. This was surprising to me, because I thought, as a Christian, I would not be afraid looking into the face of death. I did not want to part with my life, and suddenly, I was pierced by the thought–"What then is the meaning of my life?"
I knew life is a short moment compared to eternity, and I believed that thanks to Christ and God's grace, I would spend eternity in paradise. That morning, I let fear shake my confidence.
I thought then–"I'm a Christian, if I believe that after death I will find myself in paradise, then why be afraid? After all, it will be better there than anywhere else on this planet." This thought reassured me.
As a family, we prayed every day and asked for one thing–that the Lord would take us all at once, because most of all we did not want to see the death of our loved ones.
We often fuss and care about material things in life, but when we get one step closer to death, all this loses its meaning. Only I remain, with my sinful soul, and God, who is loving, fair, and perfect. At such moments, I realize how small I am and how great the Lord is.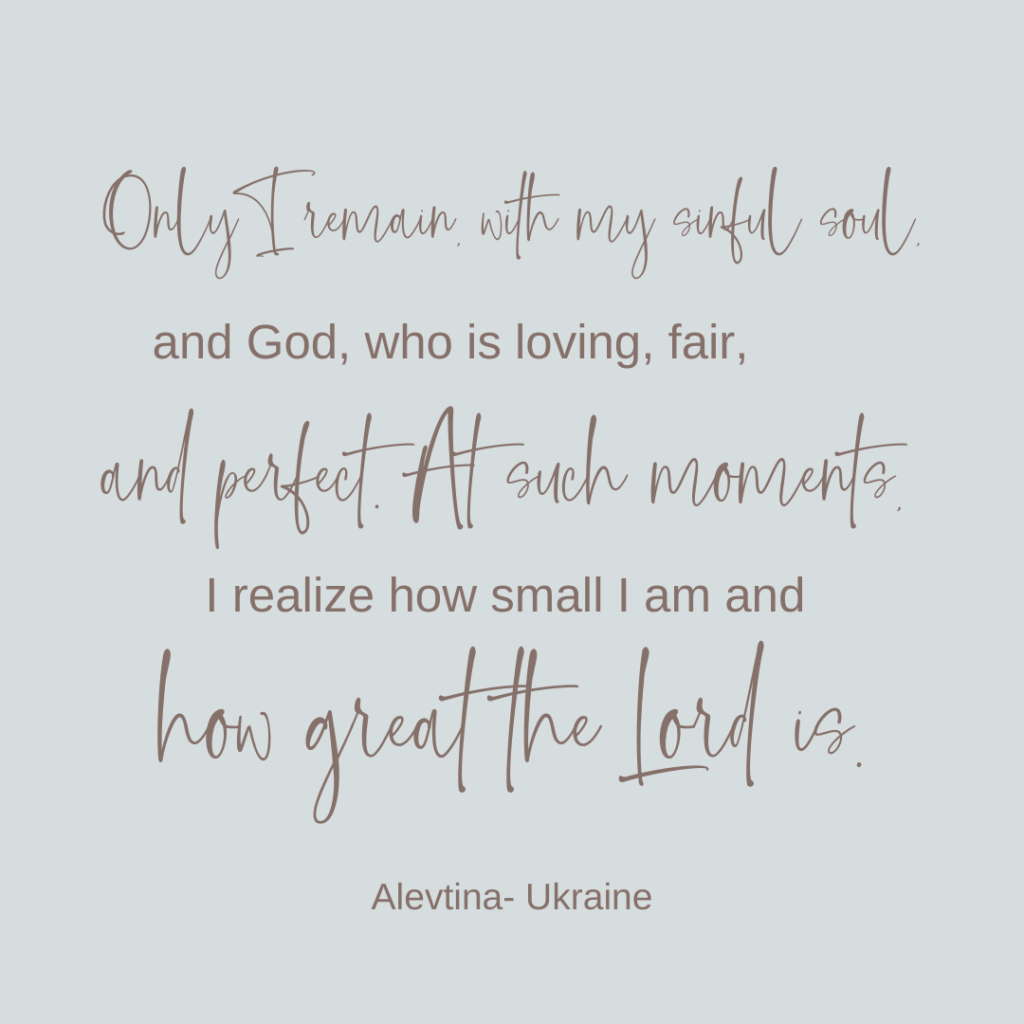 I am so grateful to God that in my life I know Christ! After all, it was He who helped me cope with fear. In moments of intense fear, thinking of Christ, the soul finds peace. It's like looking at the sun and not seeing black clouds around.
Often bustle distracts us from Christ, but putting Jesus in the center–we will never go astray. He, like a lighthouse, will show us the way, calm the storm, and lend a helping hand as only Christ can! This is a fact, because many people have proven it with their lives.
Christocentricity is what is needed in our life as well as air and water!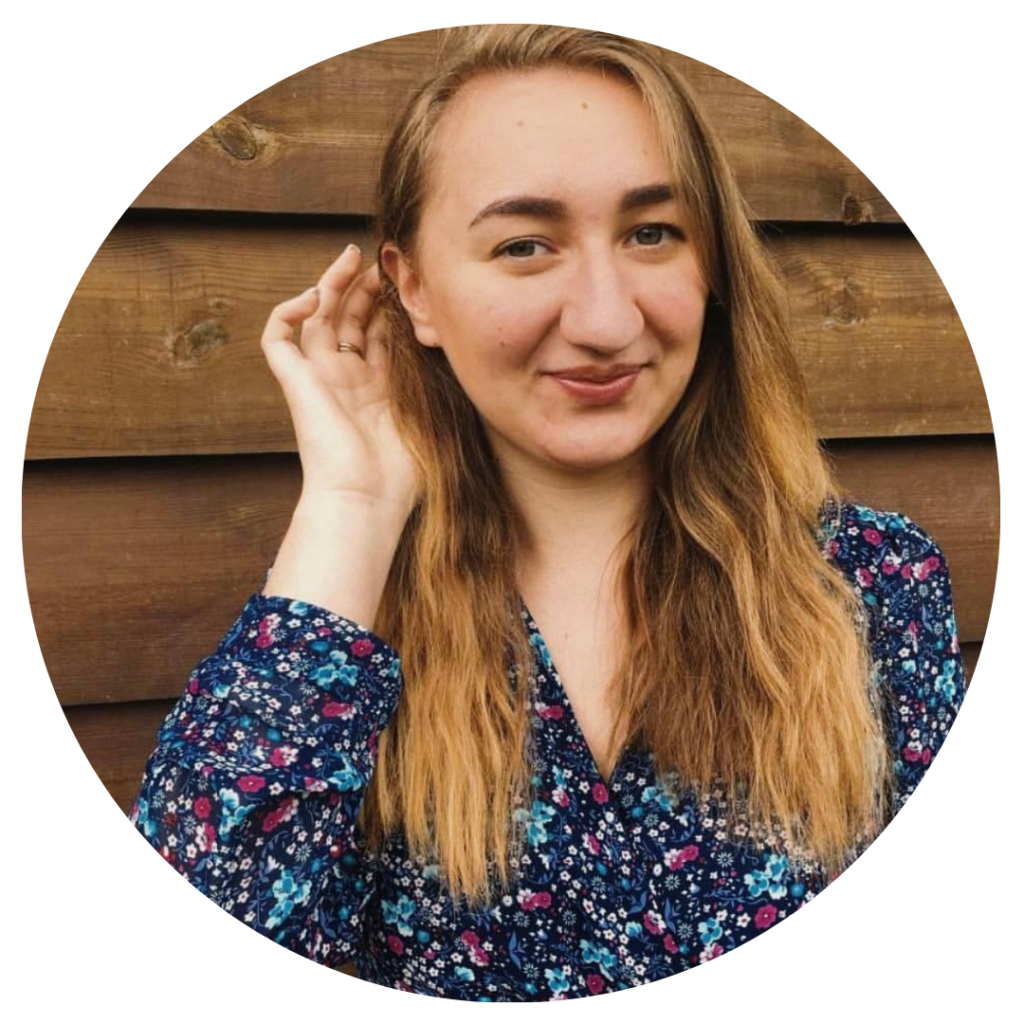 Alevtina is 22 years old, and this month she graduated from the academy. She was born into a Christian family in the Ukraine, who went to church since childhood, and now Alevtina is a Sunday school teacher. She likes to listen to music, and when she is alone at home, she likes to dance to her favorite music. She dreams of writing her own book someday to be able to positively influence at least one person. Connect with her on Instagram @alevtinaserdjuk