In our current society, magazines are everywhere. They are quick and intriguing, but most of the time not life-giving. They are filling, but they can fill us with feelings of comparison (which can lead to bitterness if not dealt with), despair, and even hopelessness.
Tabloids staring at us on our way to check out, tucked in the self-checkout, stocked in doctor's offices, calling out for us to purchase them and see the latest fashion trends, uncover the newest gossip about Great Britain or Hollywood celebrities. Other magazines might be for health, how to have a better physique, the latest diet to try. Given the industry, we know the edited photos give us a false sense of the truth. The headlines scream at us, and although we may not purchase them, we wonder. We might even pick it up and flip to the cover story to see what lies inside.

This magazine–Genuine— is different. The cover is simple and inviting. The font doesn't blare out at you yet welcomes you to uncover what's inside. A woman on the cover is smiling, her face half-covered by shadow, the other half shining in the sunlight. Her short reddened hair contrasts with the ocean waves in the background, a lifted foot exposing some wet sand stuck near her toes. Some sub-headlines provide sneak previews for what will be inside: fresh recipes, peaceful spaces, the way forward, and a place for connection. While other lifestyle magazines might offer similar things, these articles root themselves in the Truth, God's truth.

With this intention–to create authentic women through the Truth–that the author, and Covergirl, Melissa Lynn Hunt, published the first volume of Genuine magazine.

Melissa Lynn Hunt, born in Philadelphia, spent time in Long Island, NY, during middle school, involving herself in dancing, theater, and acting in commercials before heading south to North Carolina. However, it was not until moving to the south that her relationship with God truly began.
Ever since her reintroduction to God, she has been drawing closer to Him more and more: "For the past 20 years, God has been slowly leading me closer and closer to Him. He has led me to the places and people I needed to be with to strengthen the bond between us. I can pinpoint moments with a vivid memory of how I know God was doing His best work with me. Today, I am the closest I have ever been with him, fully submitting my life, working hard to trust and have faith in what He wants of me."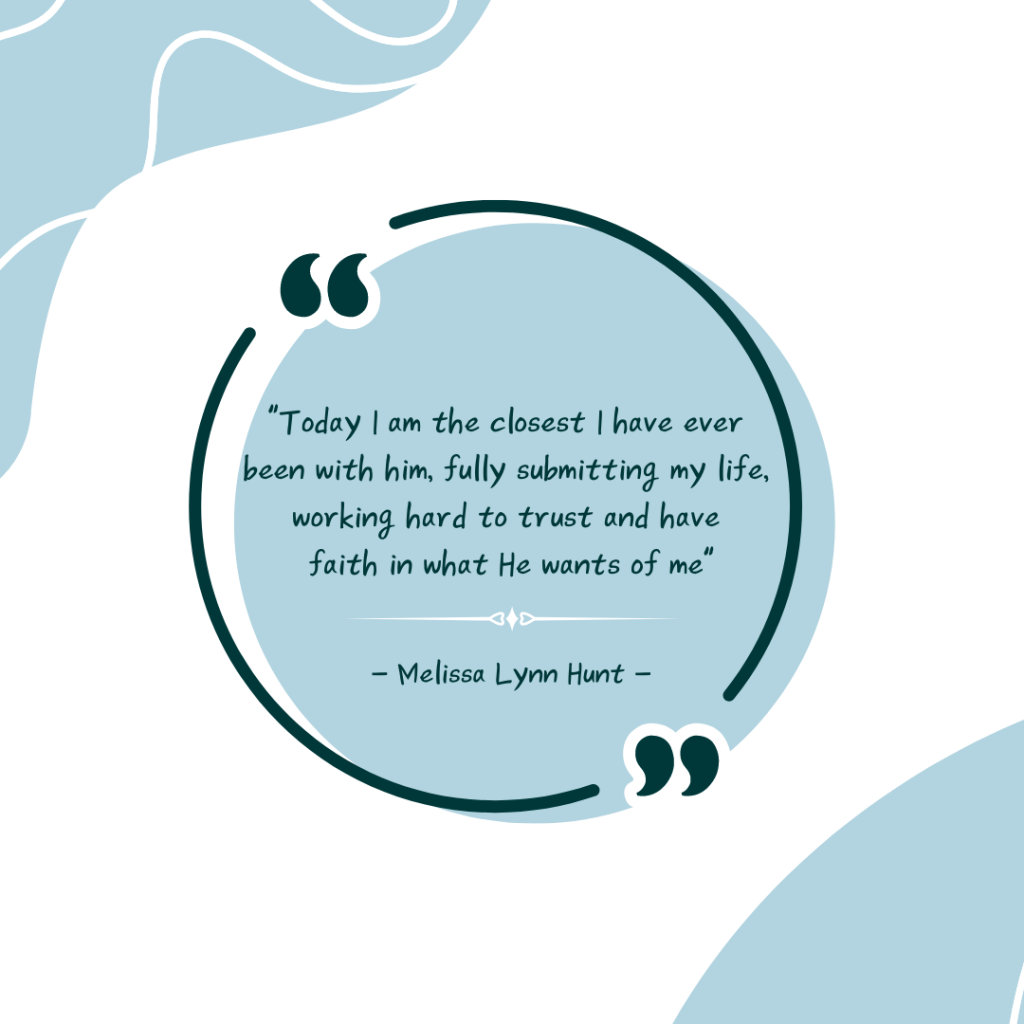 The name Genuine speaks to the authenticity that God desires for us and the honesty that Hunt seeks for this publication and her brand Genuine Team–a course that helps middle and high school girls cultivate kindness, self-confidence, and self-care in their lives which began in 2013. In 2016, they officially became Genuine Team. Hunt says they exist solely to sow the seeds of kindness, confidence, and self-care as a brand. "We know that we won't see the harvest right away, sometimes it will be years from when we worked together. However, we have seen the impact our lives, and social skills classes have had on the girls. The greatest blessing is when a former team member comes back to share her testimony!"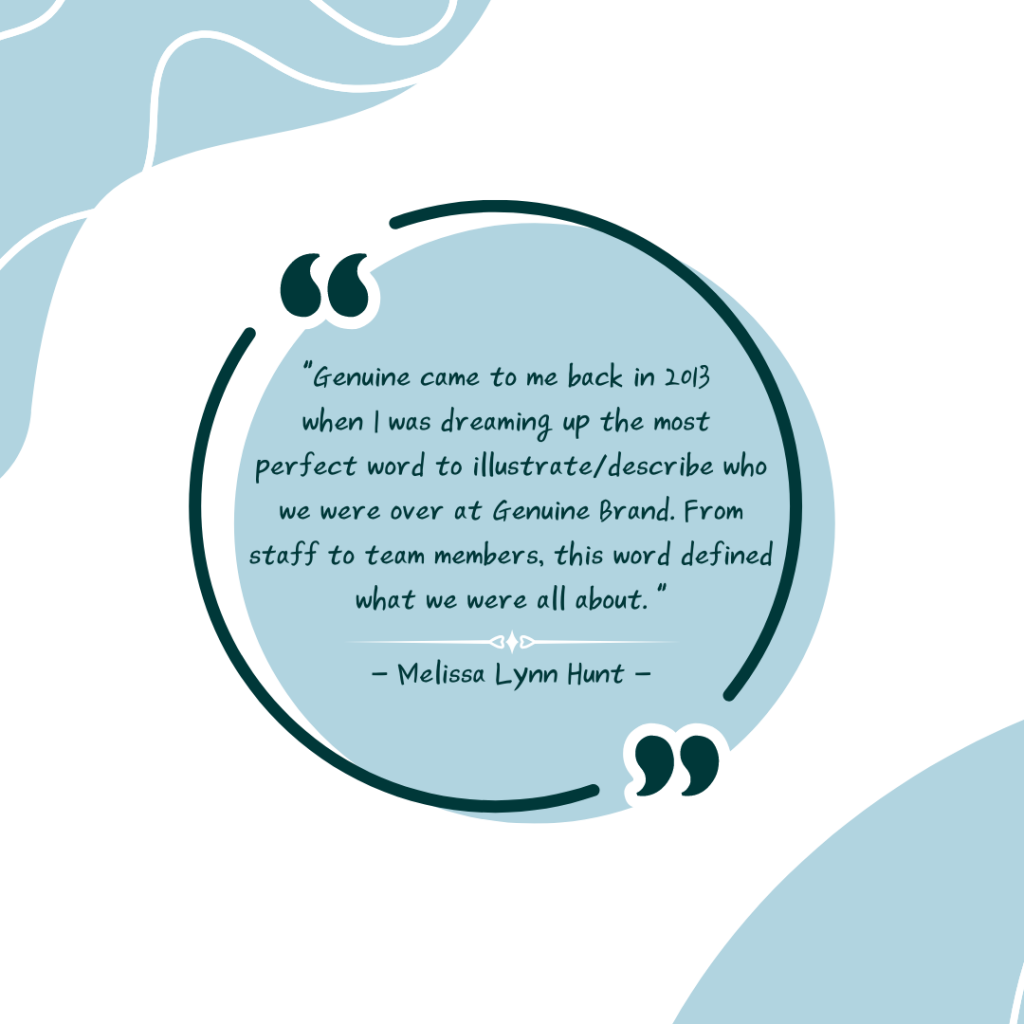 ---
Given the publication scene, it could have been much more manageable to begin her writing journey with a blog or a book, yet Hunt took a different route, a magazine.

"I had been talking to God about what He thought the next project should be for the brand and me," Hunt says. "He had put a few projects on my heart and made it really difficult for me to decide. So, I prayed some more, and he gave me this incredible dream which told me to just choose one and start moving – because no matter what I chose, it would be the right choice. After that dream, I felt strongly to start with the magazine as I love what a magazine can do for someone. I also felt like this was the right stepping stone towards writing a book – and God has confirmed this as I write for the magazine – chapters for a future book are developing."

In developing Genuine magazine, Hunt has learned to depend on God every step of the process. "The magazine is a huge process," Hunt notes. "When I committed to the task he gave me, I had no idea how much work would be involved; even though I was smart in a business sense and did research prior to beginning, I trusted that no matter what, this was what He called me to do, and I kept moving."

Although she does not have a quitting personality and persevered through every part of the process, there were still some challenges along the way. One of the biggest challenges was getting alone with God to receive the words he wanted her to write.

"Being at home was distracting because I would find other things that needed to be done," Hunt says. "Going to a coffee shop or library wasn't an option for me as I don't feel comfortable working in those places. The only thing that I knew would work for me, and did work, was taking a few days to escape to the beach. The beach is where I am closest to God."

The beach days and her community supported her through prayer and even magazine contributions. In staying committed, not only did she become closer with God and her community, but she also gained confidence in the gift of writing that God placed inside of her.

---
While most magazines are not dedicated to a particular audience, Hunt notifies that Genuine is specifically for women:

"As women, we are the most critical of ourselves as we have high expectations. Most of the time, it's the pressure we place on ourselves. Unmet expectations can easily distract us or derail us from living in the fullness of what God wants for us. I want every woman to know that she is capable, she is doing a great job, and she is loved by Jesus!"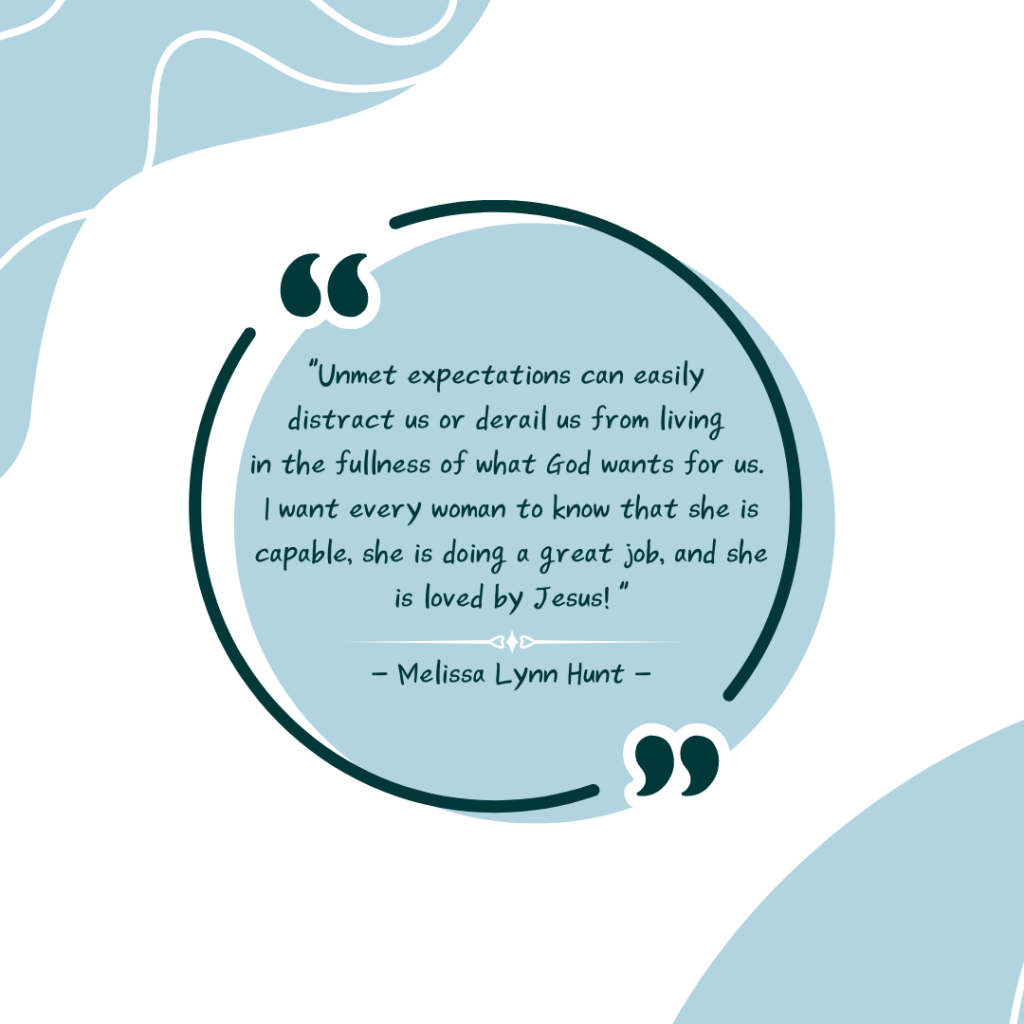 Given that this is a magazine for women, Hunt hopes this becomes a resource for mothers and daughters, who can read through the pages together and have "in-depth conversations about the topics." Precisely for this first edition, she wants women to feel peace: "Without sounding too cheesy – I truly hope women feel peace. I also hope they feel seen and comforted by the testimonies in this issue."
Today we celebrate the release of Genuine. Pick up a copy here for a friend, yourself, or a neighbor. Then, let the journey to genuine begin.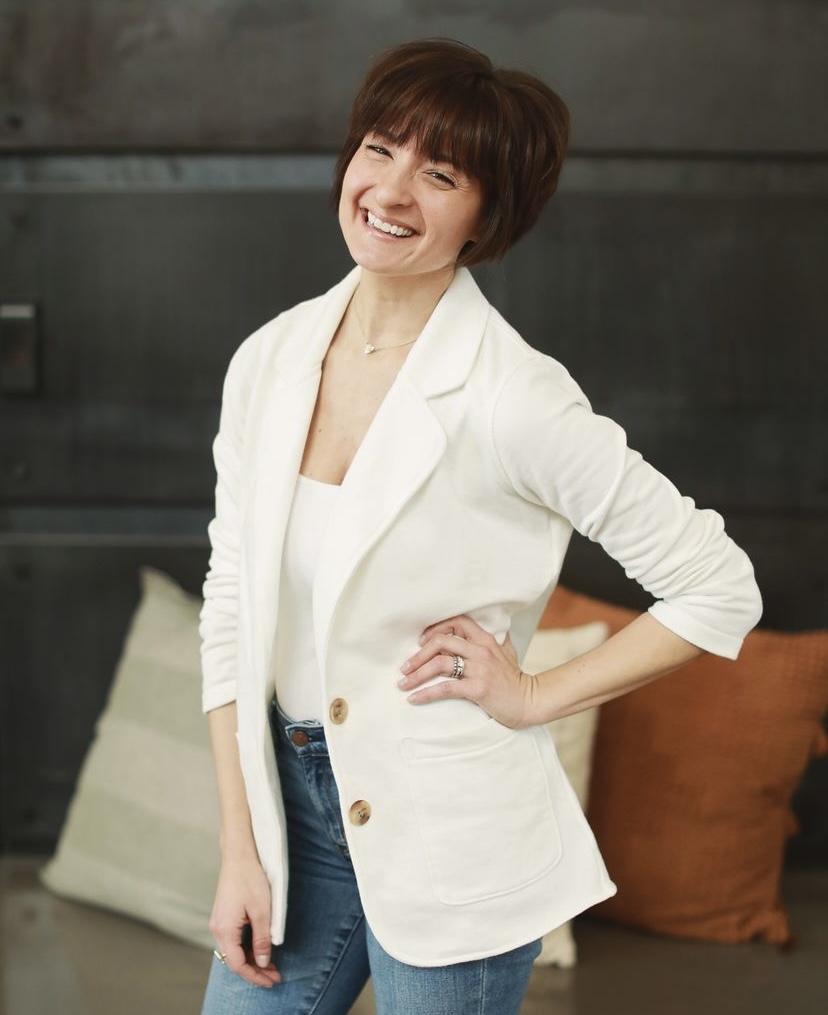 Philadephia native, Melissa Lynn Hunt, is now a southerner residing in North Carolina. She majored in elementary education with a minor in dance. She is currently happily married to her husband of 13 years, John, and they have two boys, Noah (11) and Lucas (5).