By: Kelly Grey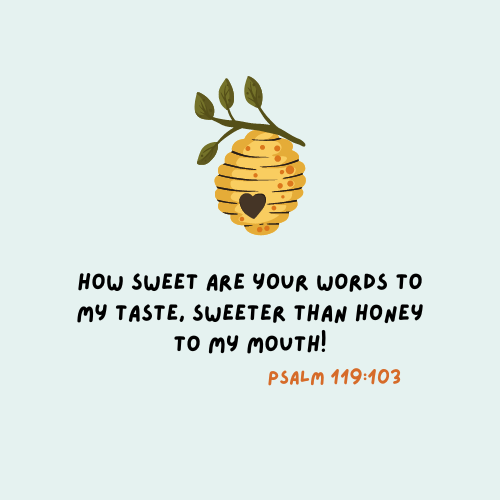 As a child I loved to visit my grandparents. My Papaw was a man of few words, a hard worker with a playful nature. He loved to hand out a piece of hard candy with a wink and a smile. My favorite activity was to follow him to the bee hives on the hill behind the house he'd built and maintained. The bees seemed to know him and I was never stung when I was by his side. When it was time to collect the honey, he would put on his bee suit and prepare the smoke can to calm the bees. It was beautiful to see the golden nectar in the geometric comb. A perfect crown for the delicious scratch-made biscuits my Mamaw made. The feeling of being loved and provided for in those moments still warms my heart to this day.
Honey is referenced many times in the word of God as a sign of provision and prosperity. On the extended journey to the promised land that was "flowing with milk and honey," the Israelite's struggled (Ex 3:8). In God's grace, they were provided with manna that "tasted like wafers made with honey," a prophetic appetizer for what lay ahead Ex 16:31). The Lord in his kindness even provided honey from a rock (Deut 32:13)! And in the New Testament, we learned that wild honey also sustained John the Baptist in the wilderness (Matt 3:4).
As much joy as many receive from the sweet taste of honey, it cannot compare to the sweet sustenance of God's word.
Both Ezekiel (Ez 2:9) and later John (Revelation 10:9–10) were instructed to consume a scroll with the words of God and proclaimed it tasted "as sweet as honey." In Psalm 19, David describes the decrees of the Lord to be "sweeter than honey." Again in Psalm 119, we read "how sweet are your words to my taste, sweeter than honey to my mouth."
God's word is both sustaining and delightful to His children. There is simply nothing else that compares. I am reminded of another childhood memory of learning about taste receptors on the tongue in school. Different portions of the tongue are designed to taste bitter, salty, and sour flavors. But the tip of the tongue, the first portion, is set apart to taste what is sweet. In this purposeful design, I am reminded of the value of making God's Word the first thing we consume each day. How much sweeter the rest of the day becomes when we honor His plan!
Friends, I know all too well the temptations we face to consume what seems sweet in the moment. Choices that offer a quick reward at a cost that we may not easily discern. They offer a temporary escape from emotional pain but can never satisfy us. Further, when we face truth and evaluate the cost of a pattern of these escapes we are left knowing harm was done. It's important to discern what seems good from what is best. Consider processed sugary items and artificial sweeteners as a metaphor here. We know these hyper palatable substances can overstimulate the body's taste buds. If consumed regularly we eventually struggle to enjoy the natural sweetness of foods that are healthful and nourishing.
Most of us enjoy a sweet and encouraging message from a favorite christian author, podcaster, pastor or friend. These are not bad things to "consume". But they simply cannot sustain and nourish like regular, direct consumption of the Word of God.
And if we are accustomed to consuming only these substitutes we may lose our sensitivity to the sweetness of His nourishing Word.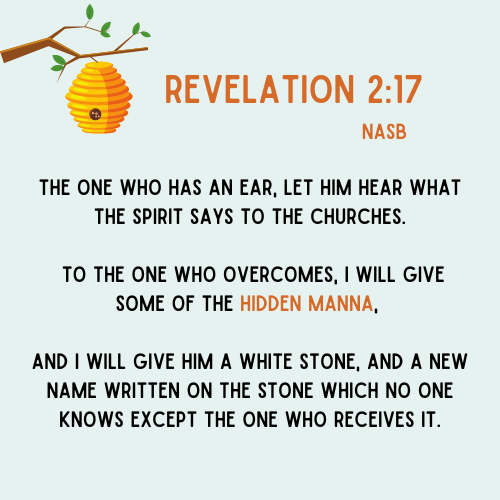 As believers, our direct encounters with the living Word of God provide benefits to include: instruction, strength, wisdom, hope, and clarity. By engaging with the Word, we encounter God because the Word is God (John 1:1). The Word of God is our present day manna and is meant to be enjoyed daily as nourishment for body, soul, and spirit. This "hidden manna" is provided for those who overcome (Rev. 2:17). It is made sweeter than what the Israelites knew by the sacrifice of Jesus. When we meditate on his word day and night we get to consistently "taste and see that God is good" (Psalm 34:8). What a treasure for the children of God!
Knowing I am loved and provided for is a delight I seek to renew daily by His Word. I pray after reading this you also crave what is sweeter than honey. Dear one, let's be faithful to develop and maintain a discipline of being nourished by this sacred manna and satisfied directly by His Word.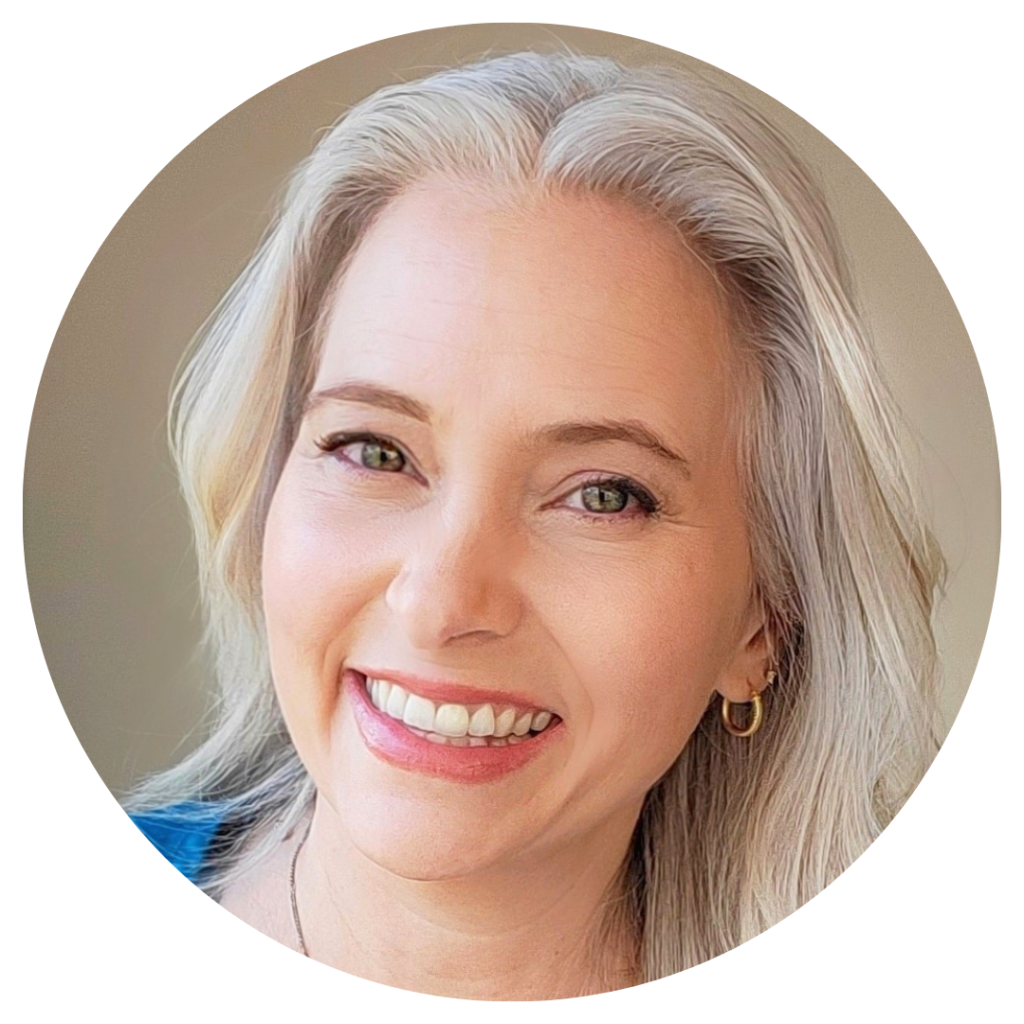 Kelly Grey and her husband are blessed with a house full of life. They have four amazing children (Aiden, Zoe, Maya, and Kellan) and six pets including a dog, a pair of doves, two snakes, and a gecko. Kelly loves to learn, and enjoys serving her church and community. She was born on 2/17 and the Lord has used Revelation 2:17 in a mighty way in her life. As part of her desire to help others overcome, she has dedicated her life work to supporting mental, physical and spiritual health. As part of this work, she is currently the owner of two businesses, a mental health practice and an integrative coaching practice. https://www.psychologytoday.com/us/therapists/kelly-wood-grey-charlotte-nc/1095352