Ten years ago, my high school placed me in the wrong elective class. Instead of one of the 'cool' classes like graphic design or team sports, I ended up in creative writing. I walked into the lamp filled room at the end of the English hallway, and my life has been different ever since. A semester went by of journaling and exploring different styles, and since then, I've known that I wanted writing to be a part of my life.

Over the past ten years, I've graduated high school and college, I've had several different jobs, and I've kept writing. But through the ups and downs a decade can have, writing kept getting shifted down on my list of priorities.

Early in 2018, I noticed that I hadn't written anything in months, so I decided to write at least 1,000 words a day. And I failed. Miserably. Working 3 different jobs made my schedule crazy; some days I had zero time to write, and some days I had hours upon hours.

I felt defeated and wanted to quit, but I decided to give this goal another shot. Instead of writing 1,000 words a day, I decided to write 5,000 words a week, and some pretty amazing things started happening.
I actually made writing a priority.
I started scheduling out time to write, and let me tell you – putting it into my google calendar was a total game changer. Writing stopped being the thing I could do when I finished everything else on my to-do list. I started to realize that some of the things I was prioritizing before weren't as important to me as I thought, and cutting out those things gave me more time and freedom to develop writing as a discipline.
I stopped letting writer's block hold me back.
Writer's block used to be the best excuse in the book for me not to write. It was actually an excuse not to try. Setting this goal of 5,000 words a week forced me to push through the writer's block. I found that for me, writer's block wasn't as encompassing as I thought. I could be at a loss of what to say about one topic, but the words can flow faster than my fingers can type on another.
I developed my writing style more.
5,000 words a week gave me a lot of room to try new things. Looking back through the pages upon pages I wrote in 2018, I can see my style develop and change, and although I think my style will keep evolving, I have developed a style that is unique to me.
I kept better track of my ideas.
I was writing even when I wasn't writing. I started keeping notes on my phone of ideas and phrases that I thought of throughout the day. Before, I used to think, "I'll just remember it," and if you've done that, you know you almost never remember it. So, I started being more intentional about writing things down in the moment.
I was encouraged by my community.
I have constantly been encouraged in my pursuit of writing 5,000 words a week – both online and off. I started posting Instagram stories with count updates, and to my surprise, my virtual community became my cheerleaders. My friends and family became invested in my journey. They were intentional about giving me the time and space to write. The encouragement I've received through this has been the greatest blessing.

I am by no means a natural goal-setter and go-getter. There have been weeks where I've gone above and beyond those 5,000 words and weeks where I haven't even written 500. Working towards this goal each week has allowed me to give myself grace and develop a discipline.

Author | Ashlyn Skaar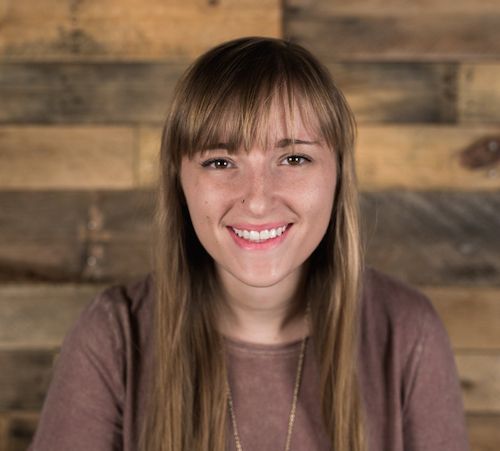 By day, Ashlyn Skaar is a sales associate at the best non-fictional paper company around. By night, she is a crime fighting writer. Except she doesn't fight crime, she just writes. She has a degree in Consumer Journalism from the University of Georgia and considers herself an ice cream connoisseur. Keep an eye out for the relaunch of her blog (ashlynskaar.com) coming February 2019. Find her on Instagram at @ashlynkskaar.