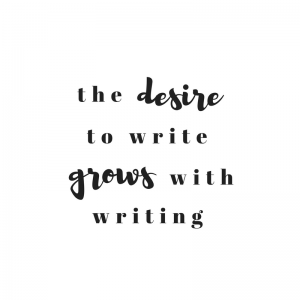 This is for all you amazing writers out there.
Just write.
As writers, we've been called to share our words, but sometimes the words don't come when we want them to or need them to. If you make it a habit to write regularly, the inspiration will come and the words will flow, in time.
Make it your goal to put pen to paper every day and you'll discover an increasing desire to write.