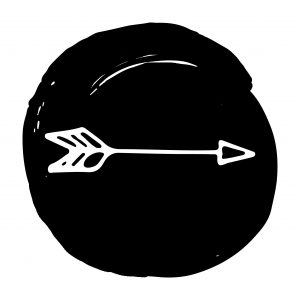 Arrows.
They are all the rage.
We see them all over home decor, coffee mugs, books, road signs, I mean they are EVERYWHERE.
When brainstorming with our Publishing team about our company symbol, arrows kept coming up. What do arrows do? They point to something, and in our case, someone: Jesus.
Why is our symbol an arrow?
We believe our writers have been commissioned by God with precious truths. Their life-giving words have the power to change the atmosphere.
Our mission is the help arm authors with the writing and publishing tools they need to get their world changing messages heard.
Every book we publish will be like an arrow of light, that pierces the darkness, breathes life into the heart of the reader, and ultimately points them to our awesome God.
"The LORD will appear above his people;

his arrows will fly like lightening!" Zechariah 9:14