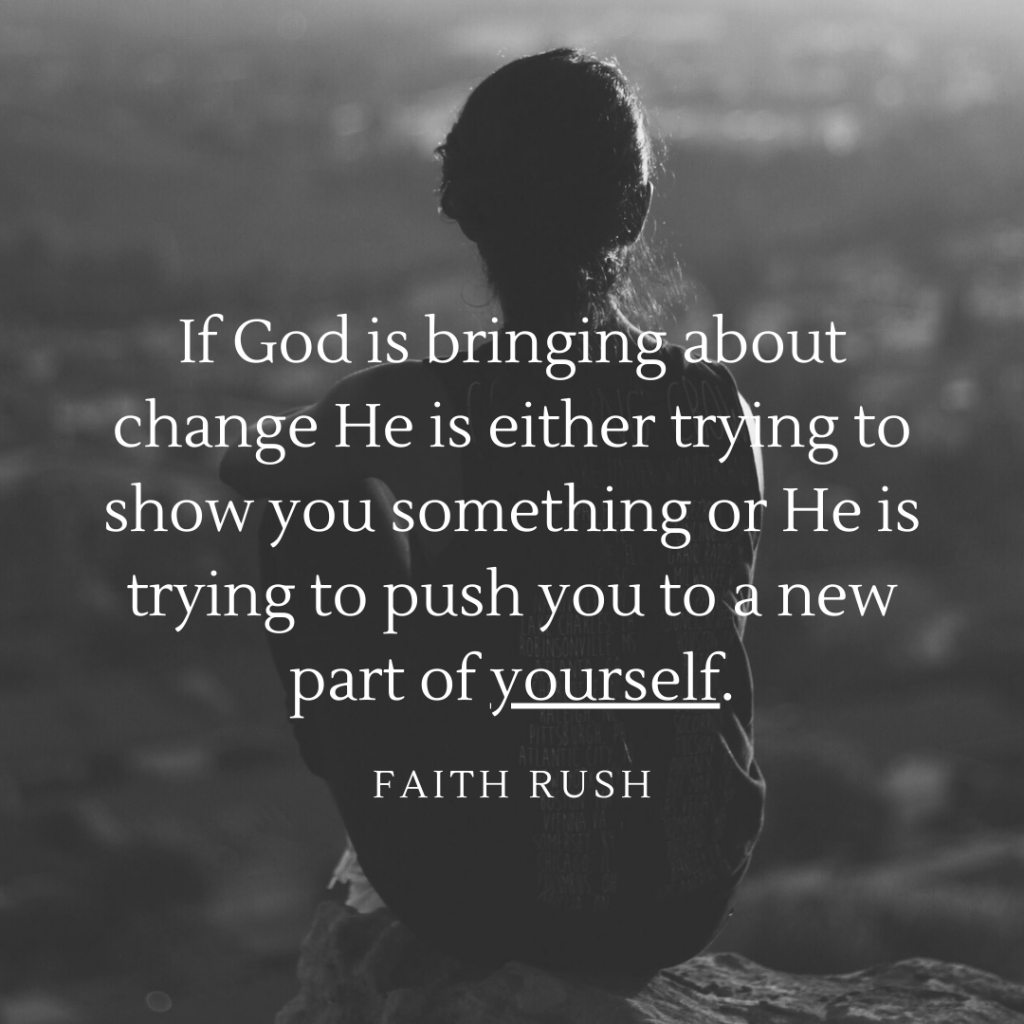 For me change comes in two waves: it was a change that I was looking forward to or it was something that came out of nowhere. I think for a lot of us change came when we least expected it and now we may be sitting in the middle of the storm wondering when the winds will settle and we can adjust to what has become our new normal.
With change, there is normally a loss. As a graduating college Senior it was hard for me to lose my routine, lose my apartment, and my friends. I was glad to be back home, but it was a different environment having to finish school online but also be at home and still try to find time to keep up with my friends who were all now 6 1/2 hours away.
Things changed again when my grandmother passed away a week before my graduation. I did not know what to do. I was confused, sad, and guilty that I was not able to visit her in the hospital. I kept wondering why God allowed her to be taken away in the midst of the pandemic and keep trying to change things in my life. I distract myself by going on a run and stop halfway through because I couldn't see past any of my tears. I was standing right in the middle of change and rather than embracing it, it was taking me out. I just wanted God to move me from this period in my life.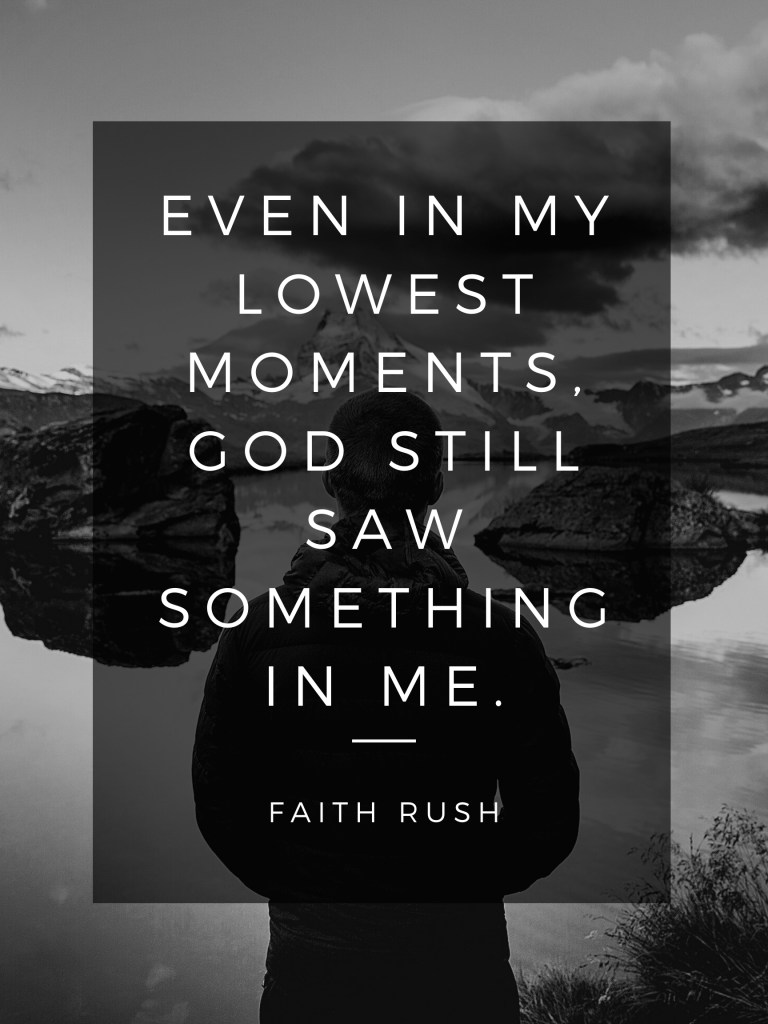 One thing my close friend told me once was that if God is bringing about change He is either trying to show you something or He is trying to push you to a new part of yourself. These changes were some of the hardest for me. It was difficult for me to believe that God was still moving in my life. I couldn't see the good in this. But the one thing I could keep hold of was that God still saw something in me.
The more I began to find a new rhythm, the more I realized that I was being selfish. I was not giving God the necessary space and time to move in my life. I limited him to about 1 hour or less in the mornings before class at 12:30 pm and that was it. I had to give God more time to bring about change in my heart. God is not after my routine, or all the things I can do or the front that I can try to put on, he's after the messy, unorganized, chaotic me that doesn't handle change well at all.
Then the disciples came to Jesus in private and asked, "Why couldn't we drive it out?" He replied, "Because you have so little faith. Truly I tell you, if you have faith as small as a mustard seed, you can say to this mountain, 'Move from here to there,' and it will move. Nothing will be impossible for you."
Matthew 17:19-20 NIV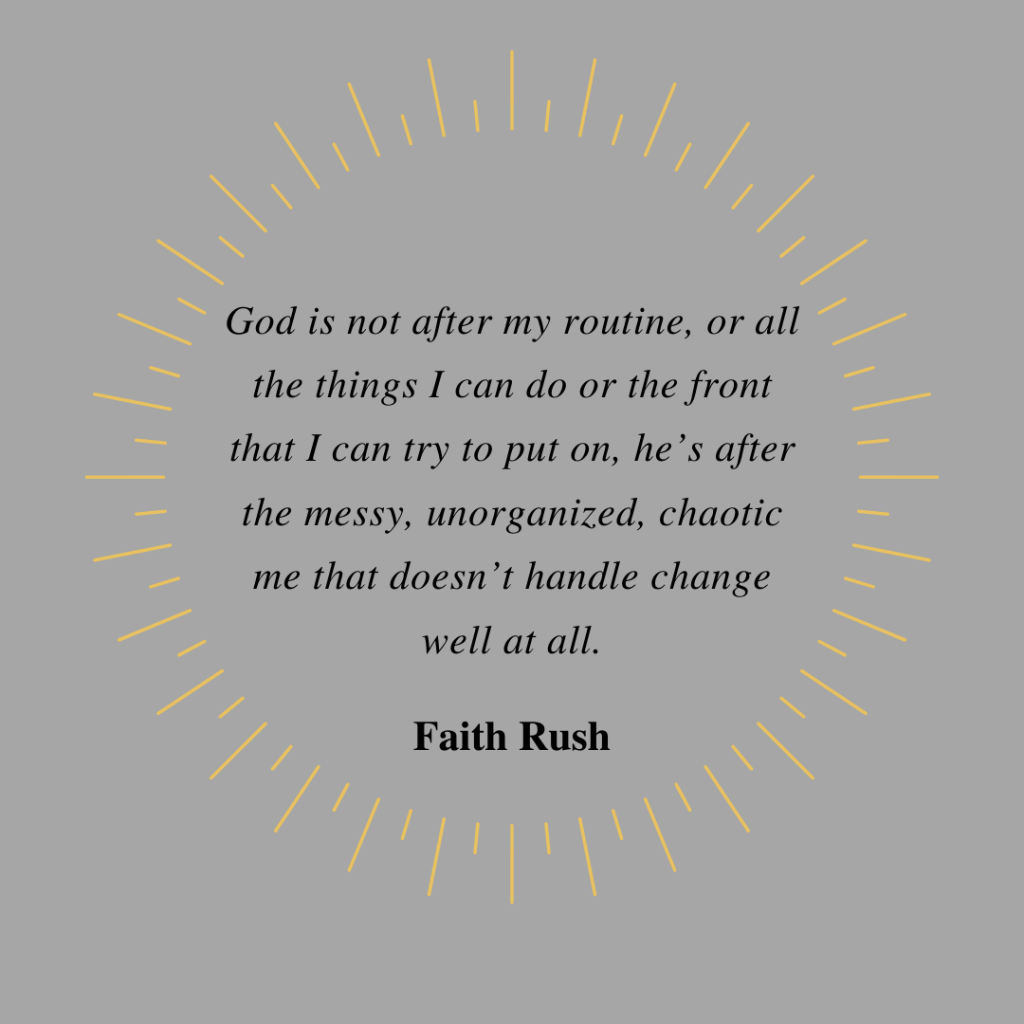 God isn't asking for much, but faith. Sometimes it takes a lot to have faith in a change that's happening, but Jesus said all we have to do is have a little bit of faith, faith the size of a mustard seed and we could move mountains. Having an ounce of faith while the winds are raging and messing up our hair can bring us so much peace.

See, I am doing a new thing! Now it springs up; do you not perceive it? I am making a way in the wilderness and streams in the wasteland.
Isaiah 43:19 NIV
Even the pain we experience and the disappointment that comes through loss is only temporary. When we know who our God is change brings about a new thing in our lives. So when I'm sitting in the winds of change and getting knocked around, I can have faith that God is still working for my good. He can make even the messiest and broken situations beautiful in His image. In order for him to do a new thing, I have to be willing to let go and embrace the changes knowing that if they came from God or if they didn't, they can all still be used for His glory.
Source: New International Version (NIV) Holy Bible, New International Version®, NIV® Copyright ©1973, 1978, 1984, 2011 by Biblica, Inc.®Used by permission. All rights reserved worldwide.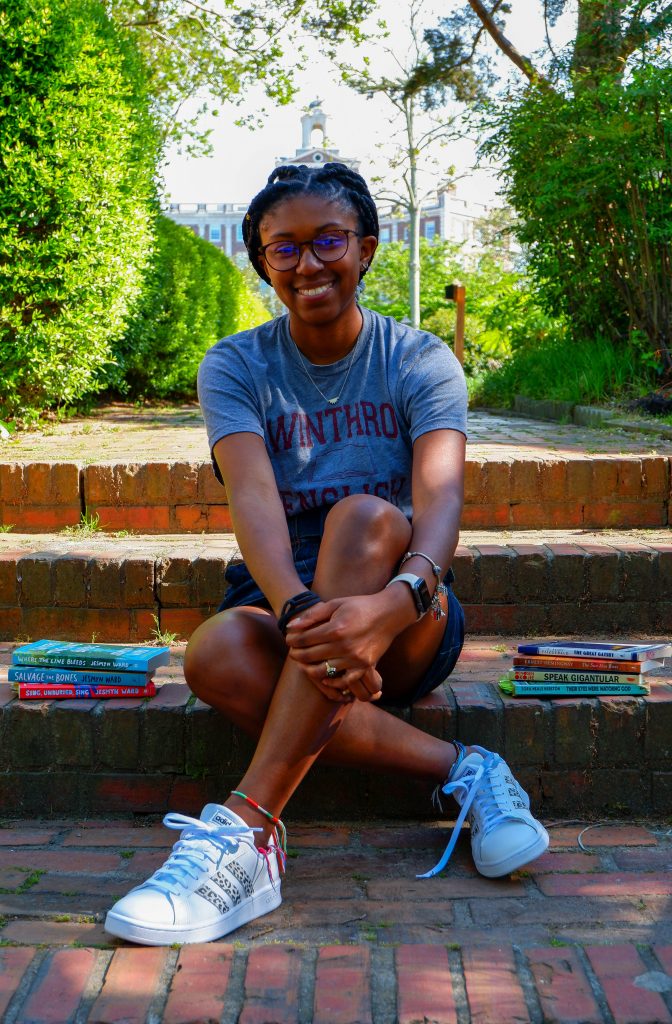 Faith Rush is the Blog and Social Media Intern for United House Publishing. A current graduate from Winthrop University, Faith loves writing, reading, and cooking. When she is not spending her time watching cooking videos and trying new recipes, Faith is searching for ways to use her blog and social media platforms for God's glory. To learn more about her journey, you can check out her website www.writebyfaith.com or her Instagram @write.b.faith