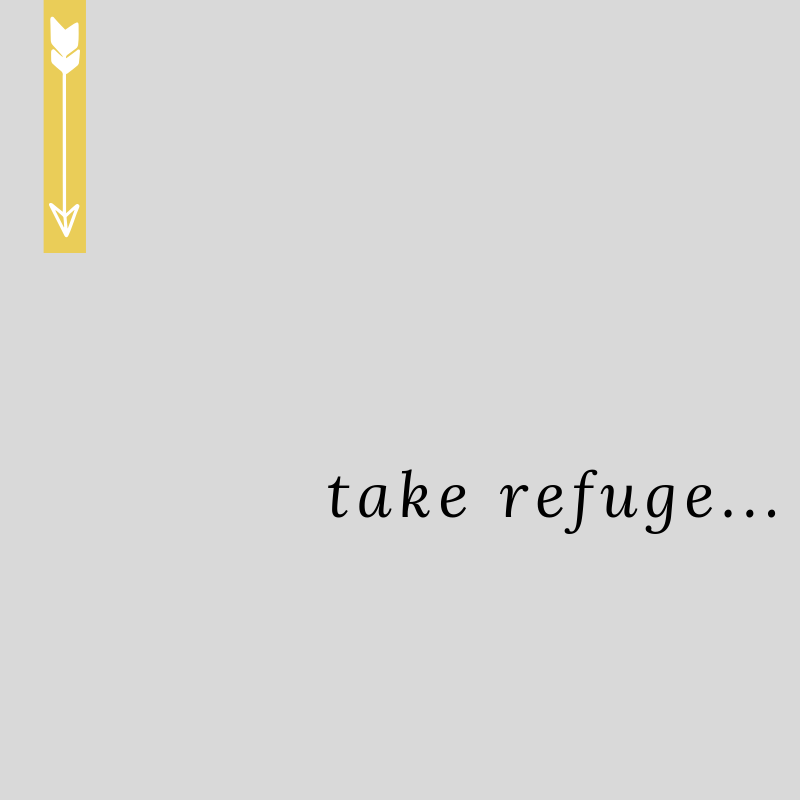 In famine he will redeem you from death, and in war from the power of the sword. You shall be hidden from the lash of the tongue, and shall not fear destruction when it comes. At destruction and famine you shall laugh, and shall not fear the beasts of the earth. For you shall be in league with the stones of the field, and the beasts of the field shall be at peace with you. You shall know that your tent is at peace, and you shall inspect your fold and miss nothing. You shall know also that your offspring shall be many, and your descendants as the grass of the earth. You shall come to your grave in ripe old age, like a sheaf gathered up in its season. Behold, this we have searched out; it is true. Hear, and know it for your good. Job 5:20-27 ESV
Many times in the Bible, God is referred to as our refuge. 2 Samuel 22 says that the Lord is a shield for all those who take refuge in Him. What does it mean for God to be our refuge? It means He is a safe place. He is a place to weather the storm. He is the constant safety when things around us are not safe. This is where we get to run to, fleeing from circumstance into the protection of His embrace. We flee in His direction.
For the next several weeks on the blog, we want to focus on talking about what it looks like to trust God as our refuge, to the point that we actually take Him at His word in His promise to be our shield. Job 5 gives us many examples of the way God will uphold us and keep us in His care. In verses 20-27, Eliphaz is promising to Job what is available to Him under the protection of God the Father. These promises are true for us today as His people.
In the care of God, we will not grow hungry. We will be protected from our enemies, spiritually and on this earth. Hurtful words cannot touch us, and there's no disaster that we have to be afraid of. He promises us peace, and most of all, He has delivered us from death forever.
It is to our good that we know God as our refuge. When we do, we can exchange our fears and anxieties for assurance and peace. We are hidden under His wings and in the safety of His love. What would it look like for you to make your home there?
Prayer
Father, reveal Yourself to me as my refuge. Show me what it means to flee to You for safety. Teach me to trust what You say in Your Word. I lay down my fears and worries, and I choose the peace and comfort You provide. I believe You for who You say You are. Amen.
Author | Kalli Drake