After a few years of working three jobs to make ends meet, it finally became too much. Before I knew it, my house was sold at a foreclosure auction, and I had to figure out where to go from there. As I prayed for my life to make sense again, I had an overwhelming feeling that it was time to go. I always wanted to move to Southern California, but my husband had found a great job in the Bay Area, and there was no way of him leaving. Even after the divorce, it didn't seem likely because I was raising a young son.
It was not until losing my house in 2012 that God revealed to me His plans. In a year, I would be moving. The plan was to move after my son finished the third grade. All of this felt like how Abraham had to pick up and go without much direction. He obeyed, and so would I. Through much prayer and fasting, God showed me that I would move to the LA area, and that was it. No job. No friends or family. Just where my son and I would reside. I shared the news with my son, and to my delight, he was ecstatic. The thought of moving to LA was enough for him. As my excitement grew on our newfound adventure, the enemy crept in. As I told family and friends, the joy went away. Why there? Why now? Can you afford it? Are you sure it's from God? The questions kept coming at me. My ex-husband even tried to threaten me about moving and taking our son from him.
I tried to stay positive throughout all the noise and believe that this was God's plan, but I started to question myself and doubt His voice. Would I find a job right away? Would I fail? Is this my plan or His? Doubt and confusion clouded my judgment. To top it off, a month before we were supposed to leave, the motel I had been communicating with decided not to give me a monthly room as promised. I almost felt like giving up. But then, I spoke to a couple who had known about my plans, and they told me a story I will never forget. They had heard from God early in their marriage about moving to California, and they just picked up and left. They let God figure it out once they arrived. All you have to do is STEP. OUT. ON. FAITH. God can't work unless we meet him halfway. We can't say that we trust Him and give up when the noise gets too loud.
As Joshua 1:9 states, "I command you-be strong and courageous! Do not be afraid or discouraged. For the Lord your God is with you wherever you go." That gave me so much peace. I stopped listening to the enemy, and I trusted in my Heavenly Father. On July 1, 2013, my son and I packed up my car and left. I found employment within a month, stayed at the Holiday Inn before we got an apartment on September 1. Everything worked out according to GOD'S PLAN! I never went without anything. God provided for us every step of the way. God placed wonderful people in our lives who have helped me when needed, from things like picking up my son from school and keeping him when I had to work longer hours.
The enemy tried to keep me from trusting in God by telling me this would be too hard as a single mother and I would have no one to support me. Well, I have to say to you that he was wrong! When you trust in the Father, He will never leave you nor forsake you. If you have faith as small as a mustard seed, He can use that to do extraordinary things, but you have to believe. It has been almost eight years that I have been here, and I must say, these have been the best years of my life!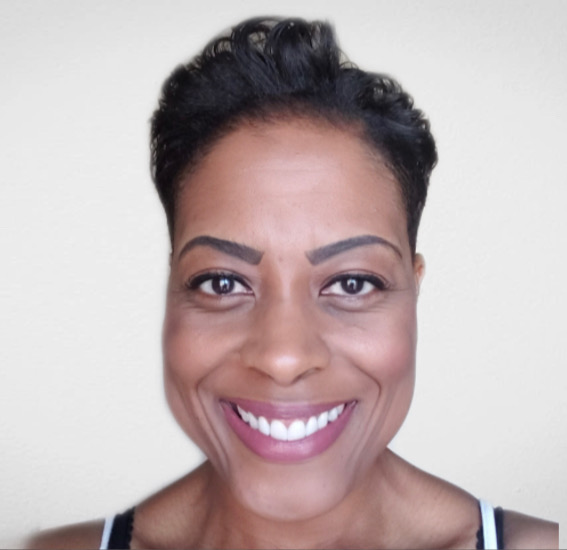 Shauntae Spaulding is a single mother who loves to inspire people with words. She recently published her first book, My Time With Papa. She loves to read, watch movies, and spend time outdoors when she can.