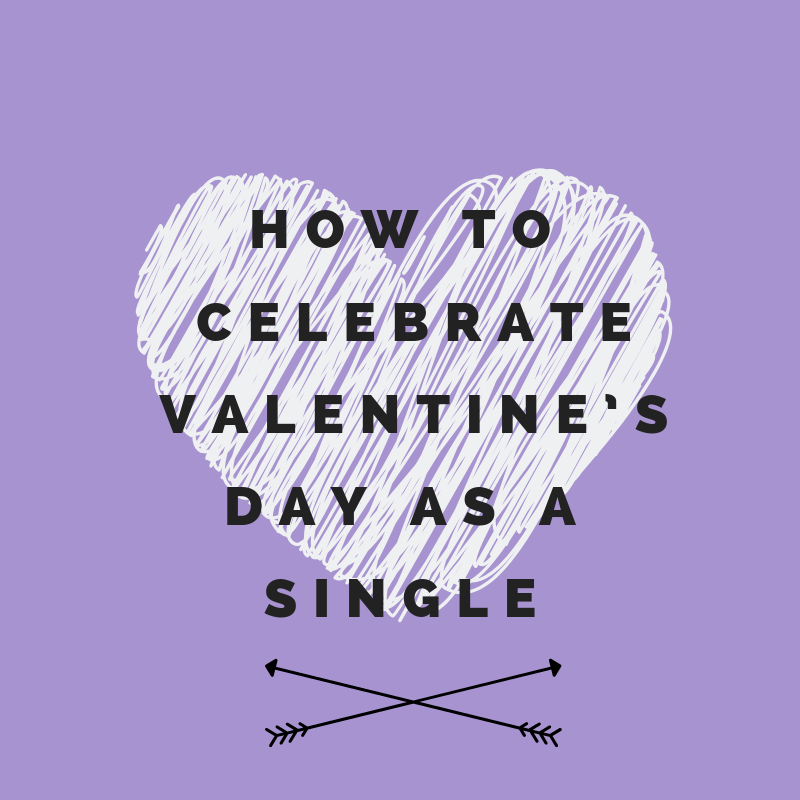 The Valentine's Day (otherwise known as Single's Awareness Day) immediately following my ex-husband's departure was by far one of the worst I've ever experienced. The holiday seemed to amplify my feelings of rejection, pain, and loss with all the commercialism of romance and emphasis on relationships.
            I was faced with some important decisions during this season that determined how I walked out my journey. To be quite honest, hiding in my bedroom at my parents', remaining in my PJs for days on end, eating ice cream, and sulking was definitely my most natural choice of response. However, I was able to think forward a bit to realize the waste of time and lack of effectiveness this would have on my life. I was determined to rise above the mess and not let it turn me into someone I never desired to be.
            I knew as Valentine's Day was approaching I needed to be proactive in how I addressed the potential wave of heartache on this day. I decided immediately I wasn't going to tackle it alone! I had connected with two single women at my parents' church since I moved back home and was pretty sure they had no desire to be alone that evening either.
            I invited them over for an "All Things Red" dinner. The three of us collaborated on the meal and each made special red treats to munch on throughout the evening. One of the girls even picked up a video for us to watch. My daughter especially loved decorating for the evening and setting the table with the "fancy stuff Nana keeps in the glass cabinet." We made it our own special celebration. We talked and laughed. For a while I was able to forget why I was celebrating that evening without my husband.
            What I want to encourage, for Valentine's Day and every holiday, is to embrace the moments that could potentially cause added pain or feelings of loss and find ways to celebrate the people in your life God has placed there for you to love. You may have siblings or parents, aunts, uncles, nieces, nephews, or friends in your life who you can choose to pour your love into. Some of them may be a little more difficult to love than others or be super quirky and difficult to connect with, but seek God for special ways you can show them love. It doesn't have to be some grand gesture or cause financial strain to make a point. It may be a sacrifice of time or energy to be present in their lives and embrace times together as family.
            If you don't live in close proximity to your immediate family, or it is necessary for you to limit time with them due to dysfunction, choose to get involved in your local church and create a family there. You have to be a friend to make a friend! Just because you are the new girl or guy doesn't mean you can't be the one inviting people over or initiating a get-together. Get involved in a group or area to serve in order to connect with others right away. Start to open your eyes to see the world and people around you.
            Stop and think about it, maybe even make a list. There are probably numerous people you can truly share God's love with at this time in your life. Without thinking of what or who you are lacking, embrace the people right in front of you.
            Choose to enjoy life and the lives of those around you. Choose to see your blessings and not what you lack. Choose to bless others in spite of your own feelings. Choose to celebrate love.
            And choose to only eat ice cream in your jammies if you are hosting a slumber party and you have plenty of friends or nieces and nephews to join you!
           
-Excerpt from the book: Just Enough, by Jennie Puleo