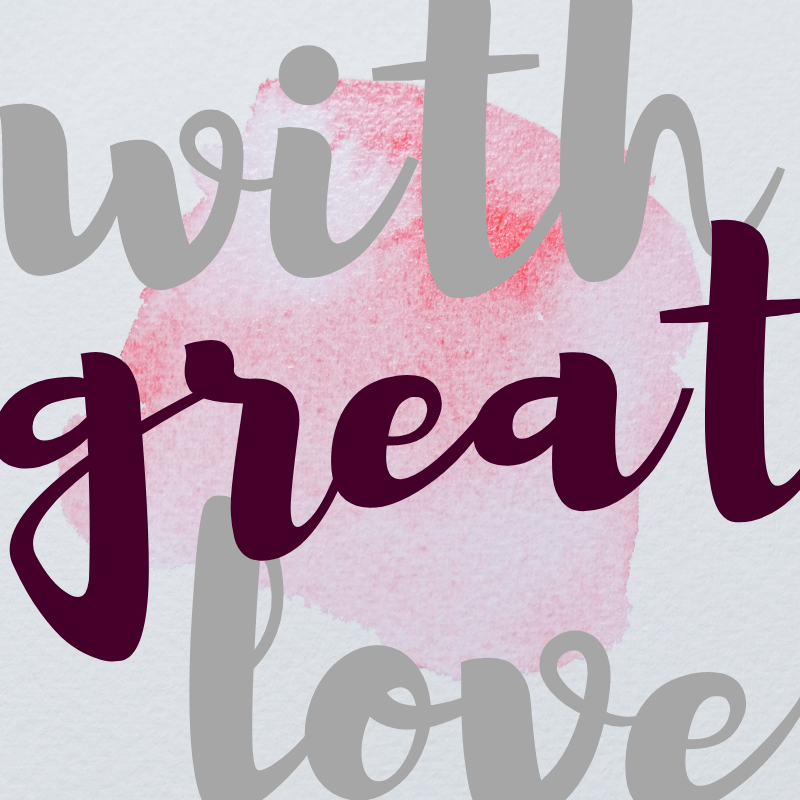 "Jesus answered, 'The most important is, 'Hear, O Israel: The Lord our God, the Lord is one. And you shall love the Lord your God with all your heart and with all your soul and with all your mind and with all your strength.' The second is this: 'You shall love your neighbor as yourself.' There is no other commandment greater than these.'"
Mark 12:29-31 ESV

As we navigate our way through life in this crazy, messy world, it is really easy for us humans to stray from the main thing: love. I find it fascinating that we spend so much time trying to discern what it is that we're called to do, what steps God wants us to take, and how we can be obedient to Him, when really, He's already given us the answer. Above all else, we are called to love. God says this is the most important thing; in fact, He says it's the only thing. We can do big, monumental, world changing things, and if we did it apart from love, we may as well have not done it at all.

"If I speak in the tongues of men and of angels, but have not love, I am a noisy gong or a clanging cymbal."
1 Corinthians 13:1 ESV

The love we are supposed to exhibit actually has three parts: loving God, loving others, and loving ourselves. It can be so easy to miss that third piece, but as Mark 12 would tell us, how are we to love our neighbors well if we do not love ourselves well?

Have you heard of the five love languages? They are the ways we express our heartfelt commitment to the people we love: quality time, words of affirmation, physical touch, receiving gifts, and acts of service. I want to use these expressions to give you ideas on ways we focus this month on loving God, loving others, and loving ourselves.

Love God
1. Quality time: Our God is a God of connection. He wants to know you and to be known by you. Spend time sitting in His presence, engaging in conversation with Him, and giving Him your undivided attention.
2. Words of affirmation: Ask God to give you His heart for people and situations in your life, and then pray those things back to Him. Agree with His will and character, and engage in affirming what He wants to do.
3. Physical touch: This one is harder since we love an invisible God, but pieces of Him are all over creation. Go out and feel nature; touch His handiwork in the earth. Connect with Him by experiencing the beauty of His workmanship.
4. Receiving gifts: Give God the gift of your worship. It is the best thing you can bring to the table. Lavish Him with the praises He so deserves with love in your heart.
5. Acts of service: Be obedient in serving God's people. Do something that brings Him glory by going towards the least, the lost, and the lonely. Show Him how much you love Him by loving on His kids.

Love Others
1. Quality time: Catch up with that friend you've been meaning to for a long time, and as you're doing so, ignore the phone or other devices. Connect with them by being uninterrupted.
2. Words of affirmation: Write some encouraging notes to the people in your life. Ask God who might need it most, and then shoot them a text or drop it on their desk. This can go a long way in making others feel loved.
3. Physical touch: Respecting boundaries, thoughtful and appropriate physical touch can make someone feel very loved. With people that you are comfortable with, make it a point to give a meaningful hug or even an encouraging high-five. Let the type of relationship be your guide in walking this one out.
4. Receiving gifts: Give one or two well thought out gifts to people that mean a lot to you. Maybe they can be unexpected and a nice surprise for the receiver. The best kind are the ones that show you pay attention and make a point to know them.
5. Acts of service: Take care of something on someone's to-do list for them. I think acts of service are best received when they lift a burden off the person. This is a powerful way to make another person feel loved.

Love Yourself
1. Quality time: We all need a little me time. Get alone, and don't do anything productive, but spend time doing something you love, even if that is watching Netflix or reading a book.
2. Words of affirmation: Declare truth over yourself. Even if it is hard, pinpoint a few of your favorite things about yourself, and repeat them back to yourself. Celebrate those qualities about you.
3. Physical touch: This may sound crazy, but something as simple as giving yourself a hug or laying hands on yourself when you are praying can really go a long way in showing yourself love. This can evoke feelings of safety and help you to be present with yourself.
4. Receiving gifts: Treat yourself. Had your eye on something for a while? Go for it, or give yourself the gift of an experience. Enjoy it.
5. Acts of service: Do things that are helpful to you or good for you. Stimulate your brain by learning something new or stimulate your body by exercising. Honor your needs as a person, and help yourself to meet them.

These are just some of the ways that we can practice loving well this month. May we learn the value of loving well, and may it truly become the greatest of these in our lives.

Author | Kalli Drake