"Wait on the LORD; be of good courage, and He shall strengthen your heart; Wait, I say, on the LORD!"

Psalm 27:14
Humans don't like to wait. I should know because I'm one of them. I've never liked waiting. As a child, our family enjoyed hiking, and, growing up in the Northwest, we had endless places to explore. Who was always ahead, never waiting for her younger siblings to catch up? Me. As a young adult, when my sisters and I attended Bible College, you can guess who was always standing at the door, one hand on the knob and backpack slung over the other shoulder, 5 minutes too early. Yep, me. Who is the mom who alots way more time than necessary to get ready for church? Also, me.
Waiting is a constant struggle. Once I set my mind on something, I want to see it manifested immediately. Call a spade a spade; I am impatient. I'm unwilling to wait for the process to play out and do its transforming work in my life. Impatience, however, is the antithesis of godly waiting. Impatience is waiting without contentment. Impatience is lazy waiting.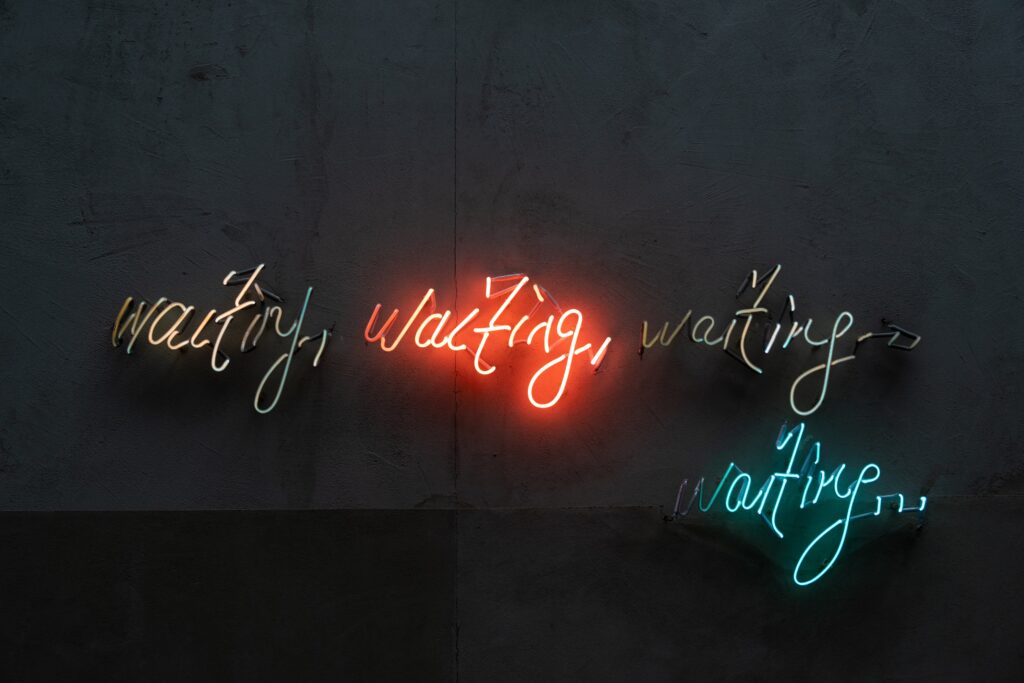 So, what is godly waiting?
The Hebrew word for wait is "Qava," meaning: "to wait, look for, hope, expect" (Blue Letter Bible App). Godly waiting means looking for Him in everything you do. It's being confident that "He who has begun a good work in you will complete it" (Phil.1:6 NKJV). It's understanding that waiting requires faith which is "the substance of things hoped for" (Heb. 11:1 NKJV). Waiting strengthens your faith and draws your heart closer to His.
---
When I was 13 years old, the Christian movie "Fireproof" was released, starring Kirk Cameron. But for me, the real star was the song "While I'm waiting" by John Waller (Perhaps you've heard of it…). The lyrics gripped my heart and became my life's theme song:
"While I'm waiting,
I will serve You, while I'm waiting,
I will worship, while I'm waiting,
I will not faint; I'll be running the race,
even while I wait."
Godly waiting is not passive. Godly waiting requires consistent service and contented worship. Let's look at these two requirements a bit further.
Service: A good waiter does not simply wait for you to finish your food. He takes your order, communicates with the kitchen, brings your food, refills your drink, and ensures you have everything you need to make your meal as enjoyable as possible. Godly waiting means actively serving Him. It's not enough to simply sit and wait for eternity, for the storm to pass, or for your dreams to bear fruit. Look for ways to share the gospel, deepen your faith, and pursue the kingdom of heaven in the "meanwhile." Godly waiting is an act of consistent service.
Worship: Godly waiting not only requires service but also demands worship. In fact, waiting on God is an act of worship. It is a declaration of trust. It is saying to Him, "I don't see You moving. It feels like You're taking a long time to hear me and respond. I am weary of holding this dream in my heart but not my hands. Even so! I will praise you. I will worship you. I will trust you." Godly waiting is an act of contented worship.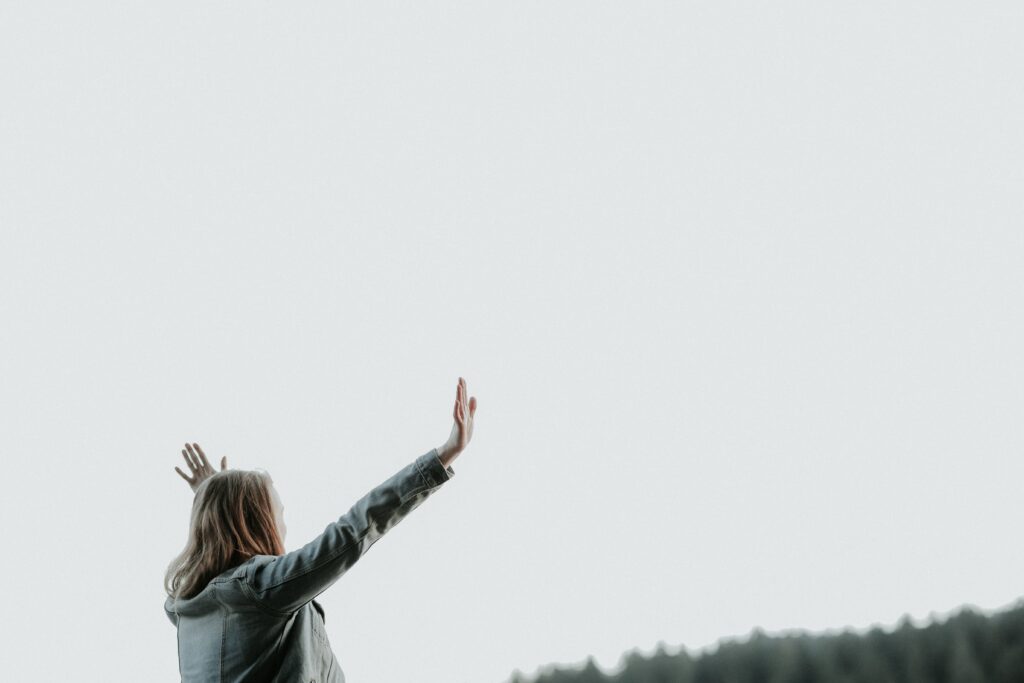 Godly waiting not only requires service but also demands worship. In fact, waiting on God is an act of worship.
---
For years, I have had a desire to become a published author. Do you know how many manuscripts I have waiting to be transformed? So far, God has placed that dream on hold, usually due to financial reasons. Should I give up in despair? That certainly is a temptation, but no! I choose to pursue Him in the waiting. I can still use my words in different formats, like my Instagram account or this blog. I can still share my insight with my friends. I most certainly should be speaking life over my family and home.
Perhaps we should change the way we view waiting. Instead of a burden, waiting is something God has gifted you to steward for His glory. Maybe waiting reveals to you something more beautiful than you had originally imagined. Perhaps waiting is a chance to develop trust. Perhaps, He is the one waiting for you to align your heart with His.
Waiting is the process by which we are transformed. When learning how to wait, your soul finds rest, your heart finds peace, your mind is renewed, and your spirit is content. Godly waiting is beautiful indeed.
---
Meet the Author: Katie Jo Davenport
Growing up a pastor's kid, Katie was surrounded by spiritual words, so naturally, she developed a love for them. A recent transplant to Texas, Katie is a stay-at-home mama of a growing family. She is a devoted follower of Jesus and is passionate about family, truth, the church, worship, and impacting the culture around her. And she holds a special place in her heart for all things books, coffee, and writing!
Follow her on IG @thepastorskid_412
Interested in sharing your words with us? We would love to read them. To learn more about becoming a guest blogger click here. We can't wait to share your words with the world.