By Liz Hughes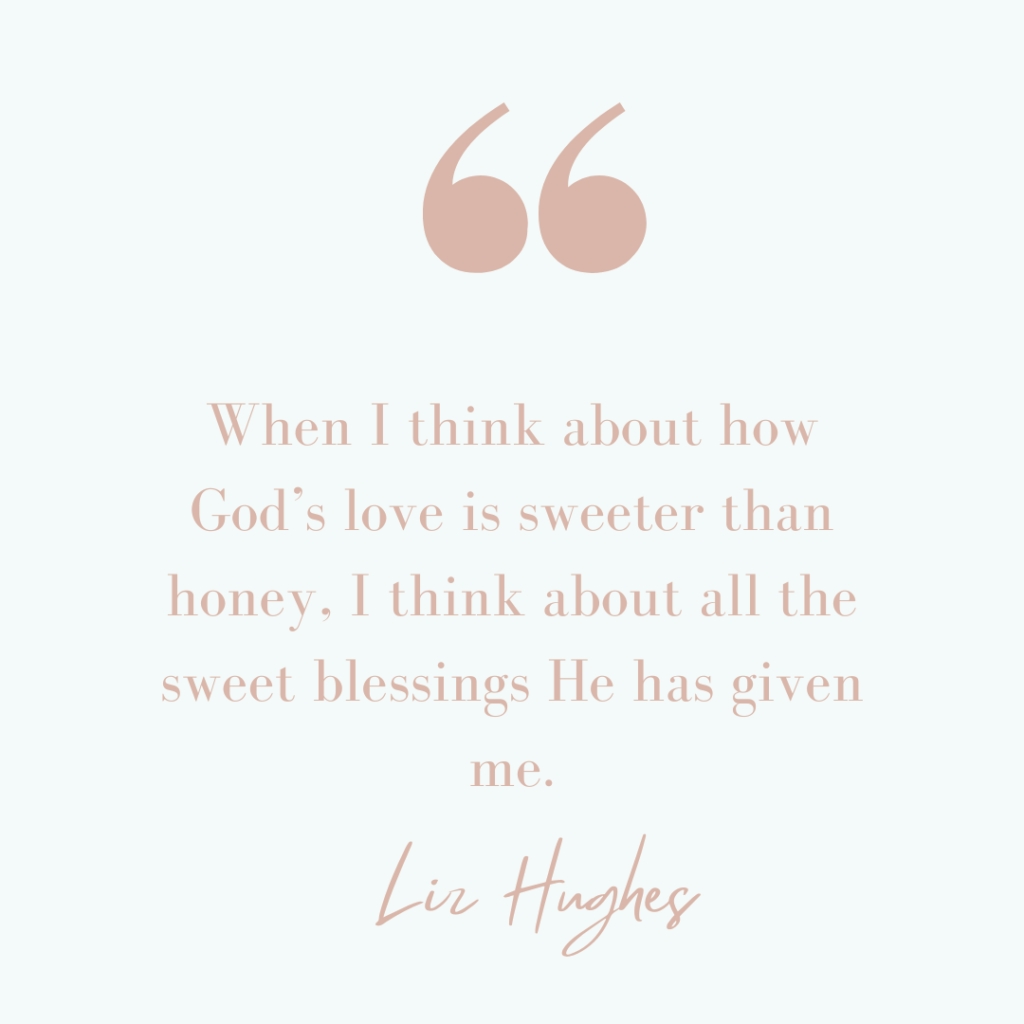 When I think about how God's love is sweeter than honey, I think about all the sweet blessings He has given me. The outpouring of those blessings reminds me of how great His love is. I cannot measure how vast and wide God's love is. I can only bask in it and surrender to it.
A wondrous display of the sweetness of God's love is the friends with which He has placed in my life. They have been an abundant blessing to me in how they have sharpened me to keep pursuing God's love with the fire within me. These friends of mine have challenged me to see God's love with more sweetness than I have seen before or ever believed. They have helped me see there is honey in the rock–Jesus, my Savior who always satisfies me. Even in the desert, His love satisfies me. His love never runs dry but is flowing constantly with sweet honey.
I love how the words God has spoken over me are sweet as honey and filled with graciousness I cannot fathom at times. He has given me confirmations of being a wife/mother someday soon. He has even used the blessings of my friends to speak through them with His sweet words of honey to give my heart confirmation of what He is going to do and how He is going to bring those promises to pass.
Even in my frustrations while waiting for these promises, God's words quiet my soul to rest on the good, sweet like honey things He has already spoken in His love. I learned in resting in God's sweet words of honey that He will not fail nor will His promises fail. A sweet memory of God's sweetness is when I was younger God spoke over my heart in a still small voice. I was writing lyrics to a worship song. He said to me, "I will never fail you." This memory of spending time in a secret place with God and the words of sweet honey He spoke have been a driving force in my faith to not give up but remain steadfast in faith.
When I am in the secret place of God's presence, His words of sweet honey begin to pour out onto me to be able to see how they will satisfy me. His words have a way of flowing to the deepest places of my heart and renewing my hope to keep waiting on His promises.
It is like they renew my joy to anticipate what is coming and what miracle God is going to do. Sometimes the miracle is small and sometimes they are full of mountain top experiences. Either way God moves, He is always speaking words of honey to me. 
"Gracious words are like a honeycomb, sweetness to the soul and health to the body."
Proverbs 16:24 ESV
"How sweet are your words to my taste, sweeter than honey to my mouth!"
Psalm 119:103 ESV
"And he brought us into this place and gave us a land, flowing with milk and honey." Deuteronomy 26:9 ESV
"But he will feed you with the finest of the wheat, and with honey from the rock I would satisfy you." Psalm 81:16 ESV
"The precepts of the LORD are right, rejoicing the heart; the commandment of the LORD is pure, enlightening the eyes; the fear of the LORD is clean, enduring forever; the rules of the LORD are true, and righteous altogether. More to be desired are they than gold, even much fine gold; sweeter also than honey and drippings of the honeycomb."
Psalm 19:8-10 ESV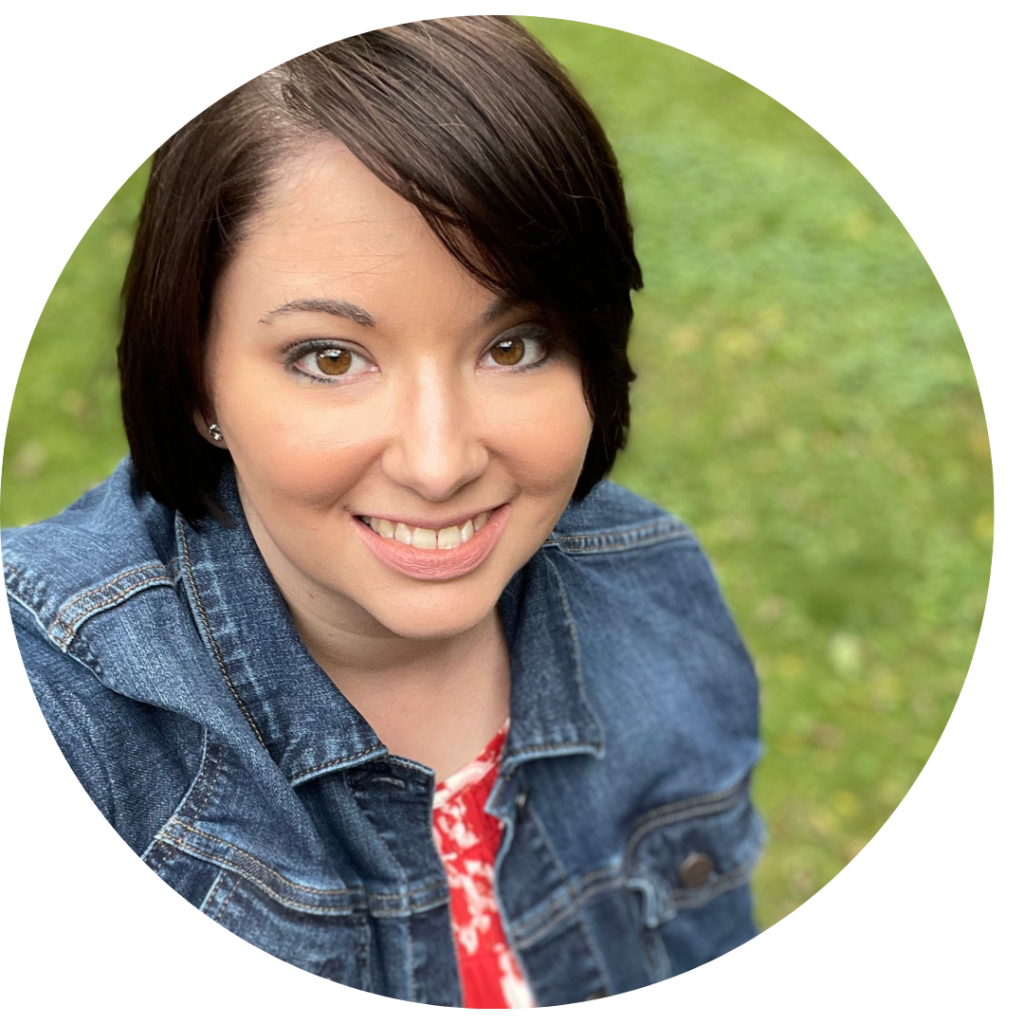 Elizabeth loves Jesus and her family. She is a graduate of Grace Bible College with a Bachelor's degree in Leadership & Ministry. She loves working as an Author Coach and Online Content Director for UHP in bringing kingdom messages to life. Elizabeth loves going to the beach and soaking up the sun in her hometown in Michigan. She is thrilled to volunteer with youth ministries within her community and playing volleyball among friends. You can always find her curled up in a comfy chair with a cup of strong coffee writing and blogging about connecting with Jesus. She has a spiritual fire to speak encouragement and is excited to help women break free from insecurity to live free. As a believer she enjoys helping women know who they are in Christ by believing the promises of God which you will be able to read about in her debut book that is coming out soon. She loves to illuminate Jesus on her blog at: https://gypsygirlhughes9.wixsite.com/illuminatedandlitup